Hard to Believe #036 – Into the Storm – with Teddy Smith – A Discussion of Cullen Hoback's Documentary Series on Q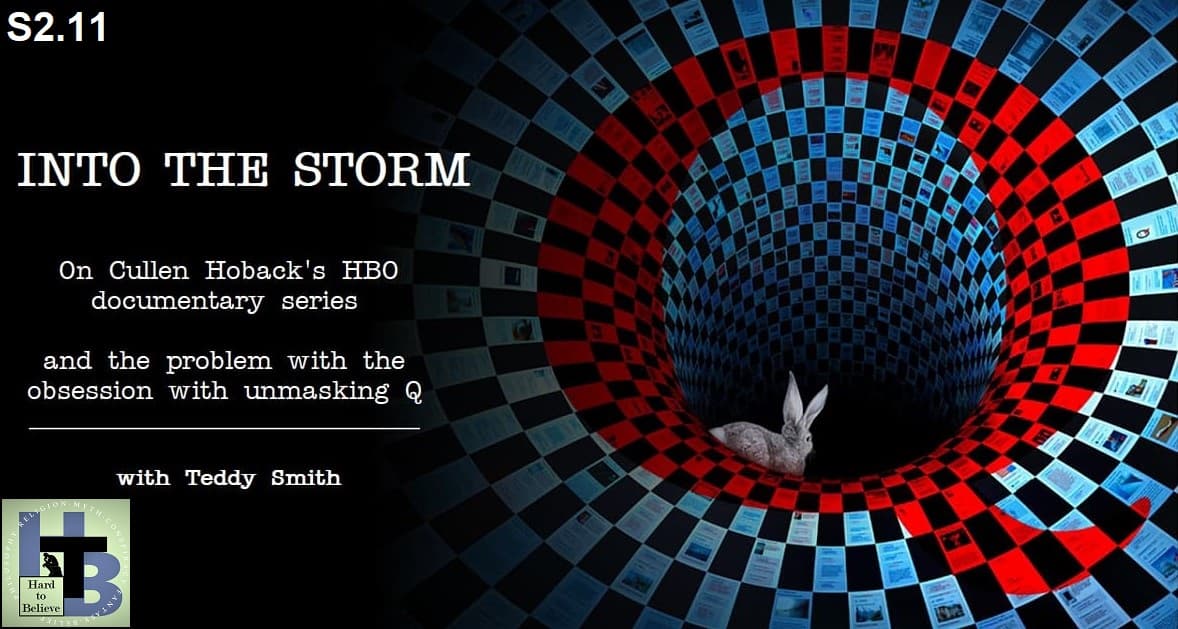 HBO's recent docuseries Into the Storm, directed by Cullen Hoback, manages to accomplish what no other Q-themed documentary had – "unmasking" the man behind Q and his closest accomplices.
While the culprit came as a surprise to almost no one who closely followed the QAnon phenomenon, Hoback's deeply personal portrait of the father-son Watkins duo, as well as 8-Chan founder Fred Brennan, remains an important journalistic and storytelling exercise. But the problem with the series has less to do with the Hoback's work and more with the response, as many viewers seem to have been lulled into a fall sense of security, assuming that now we know, for sure, who was behind Q, the coast is clear.
John invited his colleague and frequent guest Teddy Smith to watch the series and help him unpack all this.
Check out Teddy's new YouTube show,
A Valiant Effert
. You may recognize the opening music.
Like Us on Facebook:
Follow Us on Twitter:
Follow Us on Instagram:
Say Hello: