Hard to Believe #034 – PhD: Parenting is HarD – with Robin Wilkins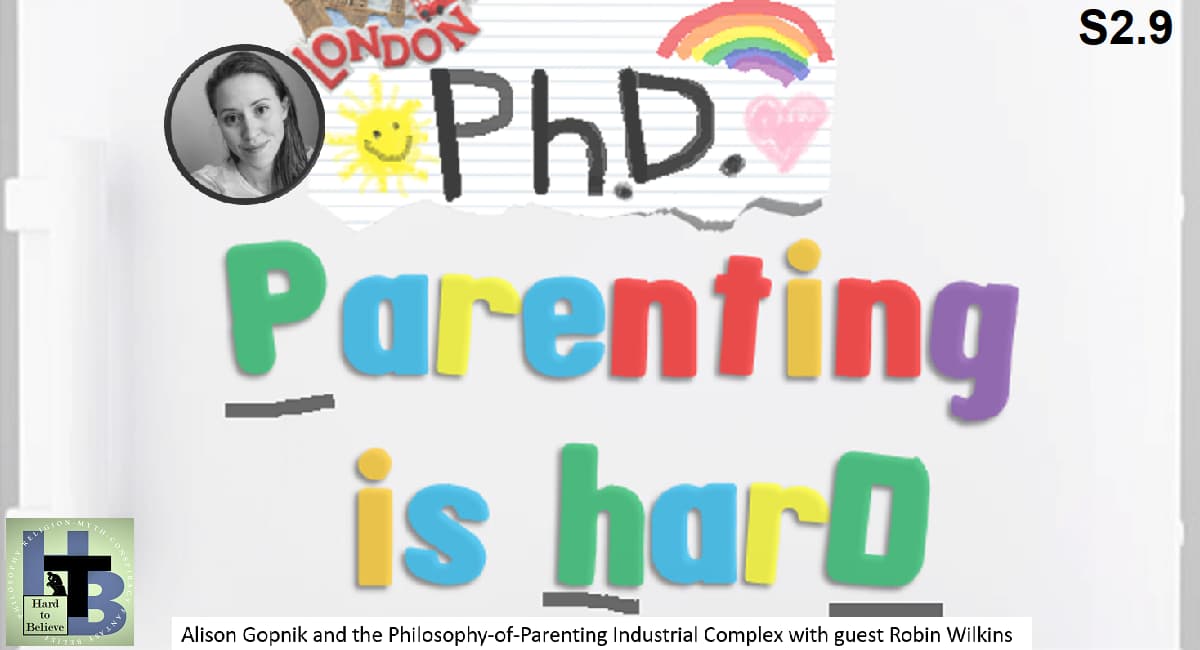 Maybe you don't think there's much philosophy involved with parenting. Descartes, after all, was too busy figuring out how playing with a ball of wax could reveal the nature of existence to worry about which sippy cup leads to the best SAT scores.
But it's hard to imagine an experience that throws a person into a deeper state of existential tension and reflection than does being a parent. And that tension can also open the door for a lot of bad and dumb ideas about which sippy cup is best for navigating the murky waters of parenting.
Robin Wilkins is a teacher, writer, artist, and musician who holds a master's degree in philosophy. She and John – both of whom are parents – discussed the parenting philosophy of Alison Gopnik (who argues parents should be more like gardeners and less like carpenters) as well as some of the dumber, more infuriating, and more toxic ideas that circulate among the vulnerable and often gullible parenting sphere.
Listen, Subscribe, and Rate Our Show:
Like Us on Facebook:
Follow Us on Twitter:
Follow Us on Instagram:
Say Hello: