Hard to Believe Weekend Bonus Episode – The Haunting of Cage Club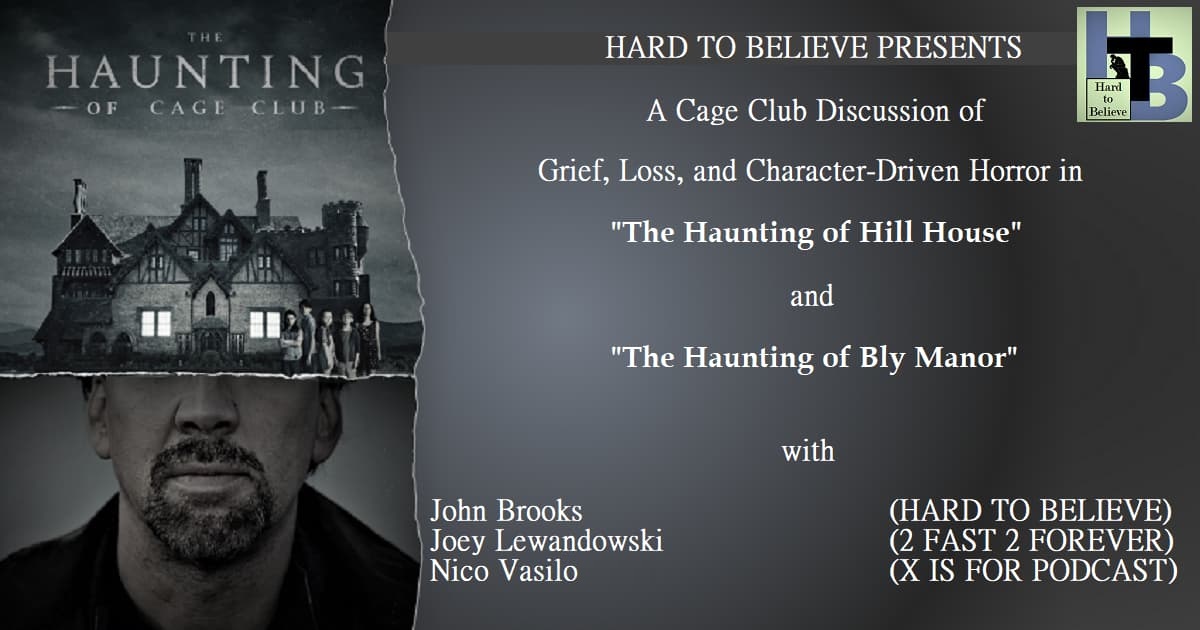 With Joey (2 Fast 2 Forever) having finally watched both to-date installments of Mike Flanagan's "Haunting of…" anthology, he, John (Hard to Believe), and Nico (X is for Podcast) got together to discuss the shows' themes as well as how they stack up against each other. Differing opinions are expressed! Analogies are drawn to varying success! How did they turn Michael Huisman into a person of average attractiveness?! Ghosts!
Enjoy this unexpected addition to your weekend podcast queue!
John is on Twitter @ProbablyRealJB
Joey on Twitter @soulpopped
Nico on Twitter @NicoAction
Listen, Subscribe, and Rate Our Show:
Like Us on Facebook:
Follow Us on Twitter:
Follow Us on Instagram:
Say Hello: