2 Fast 2 Forever #277 – Furious 7 (Lap 12)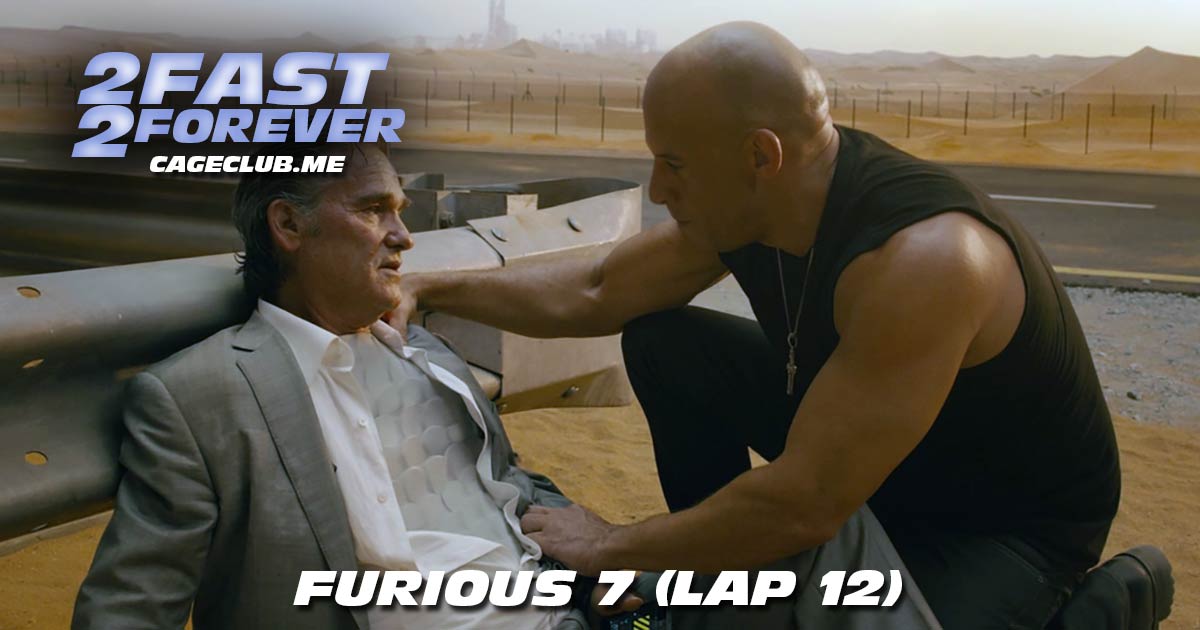 At the start of this lap, we switched up the format of 2 Fast 2 Forever to prevent overlong episodes, but sometimes you accidentally summon double "chaos energy" (in the form of Jessica Collins, a.k.a. Montez, and Brian "Late Night" Rodriguez) and you wind up with a two-hour episode about Furious 7. After kicking off the episode with another dreadful installment of the Montez Minute, Jess answers some of our all-time great "either/or" questions before Brian reads us some website's warning to (Christian?) parents about Furious 7. We make our picks for the "most Dom moment" (including the most ludicrous one yet, coming from Montez — who watched this movie three times and remembers four total scenes) and then talk about the literature preferences of Vin Diesel, Dom Toretto, and Mark Sinclair. We compare Justin Lin's camera work and directorial style to James Wan's, seek answers to age-old questions from Midjourney, and wonder if Furious 7 ever did, in fact, win Best Picture. We also wonder… is Dom a fun uncle (aka "funcle")? Does he play video games? When did he give up his "skanks"? Joe tiptoes around non-spoilers before straight up spoiling a major plot point for The Fate of the Furious. History is once again made in BDWHAPFY.
Visit our Patreon page at patreon.com/2fast2forever. Extra special shout-out to Ben Milliman, Alex Elonen, Nick Burris, Brian Rodriguez (High School Slumber Party), Michael McGahon, Lane Middleton, Jason Rainey, Wes Hampton, and Mike Gallier for joining at the "Interpol's Most Wanted" level or above!
Want to re-live past memories? Find all episodes from past laps here.
Intro music by Nico Vasilo. Interlude and outro music by Wes Hampton.
Listen, Subscribe, and Rate Our Show:
Like Us on Facebook:
Follow Us on Twitter:
Follow Us on Instagram:
Explore and Say Hello: