2 Fast 2 Forever #197 – Fast & Furious Spy Racers: South Pacific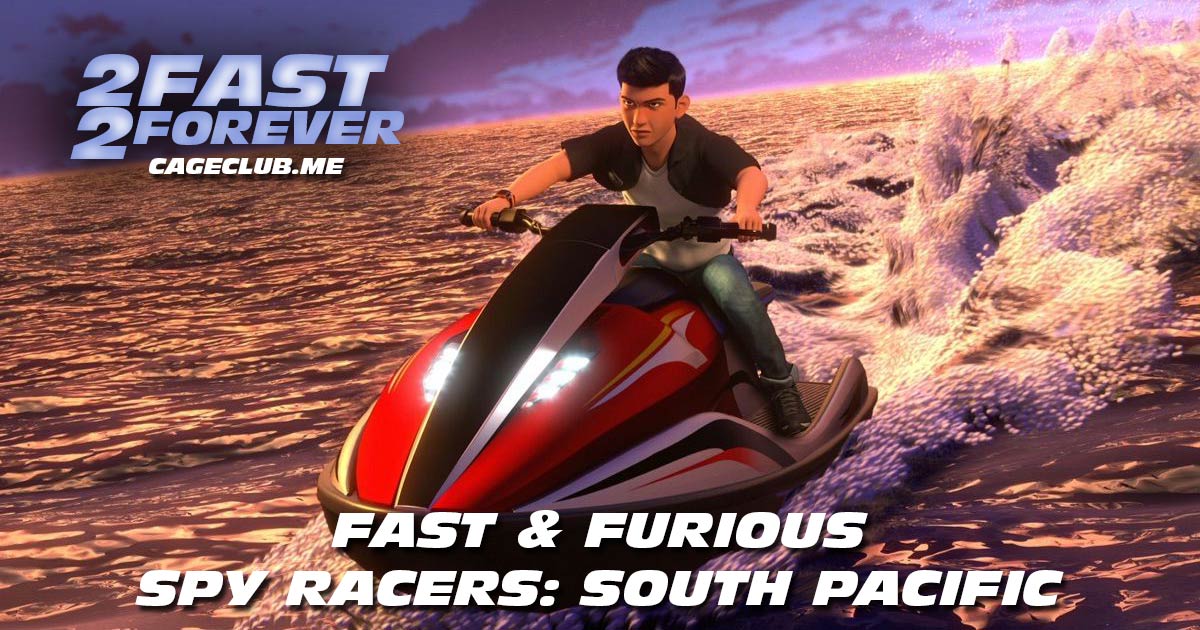 There's a new season of Spy Racers on Netflix, so we're coming at you with a bonus episode to talk all about Fast & Furious Spy Racers: South Pacific! Joining us are our core Spy Racers correspondents, Nico Vasilo and Kevo Risse, to talk about the highs and lows of the show's fifth season, which may have been the show's best yet! Or was it? Either way, it's definitely more referential of previous seasons and past characters than ever before. We cover the (blessedly) straightforward plot in Spy Racers: South Pacific, the lack of specificity around the show's titular setting, and whether or not the characters are given a chance to shine.
Visit our Patreon page at patreon.com/2fast2forever. Extra special shout-out to Ben Milliman, Jake Freer, Alex Elonen, Nick Burris, Brian Rodriguez (High School Slumber Party), Hayley Gerbes, Christian Larson, and Michael McGahon for joining at the "Interpol's Most Wanted" level or above!
Want to re-live past memories? Find all episodes from past laps here.
Intro music by Nico Vasilo. Interlude and outro music by Wes Hampton.


Listen, Subscribe, and Rate Our Show:
Like Us on Facebook:
Follow Us on Twitter:
Follow Us on Instagram:
Explore and Say Hello: