2 Fast 2 Forever #237 – Fast & Furious (Lap 11)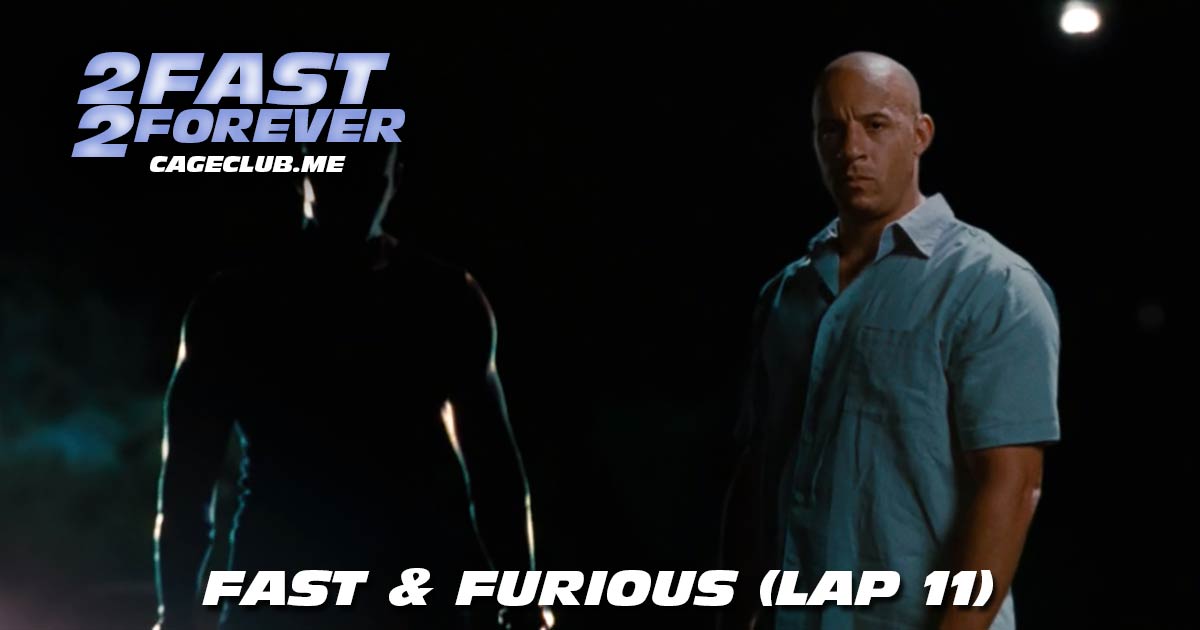 Our heist lap continues as we return to a core installment of the franchise (and a competent crew!) with Fast & Furious. After Joe talks about his exciting weekend, we crack open the mailbag to discuss who could play Papa Shaw, and then we sort through the Fast X drama and wonder who will direct Fast & Furious 11. Then, we talk about the best Young Rock episode of the season so far (Season 2, Episode 8) (36:50) and follow the Seductress and Det. Whitworth to a back room in the Pearl in the 2 Fast 2 Furious Minute (43:40).
Then, Brian Rodriguez (Twilight Slumber Party, @OhMyRodriguez) returns to the show to talk about how he's "vacillating" on the franchise (or at least this movie). We offer up our picks for the heist team and forecast the "best Dom" before Brian shares his thoughts on #TeamVin and #TeamLin. We compare Vin Diesel to Tom Cruise, Brian coins a new phrase for you (the listener), and then he talks about how he's a "car guy" now as he dives deep into Formula 1 chat.
Visit our Patreon page at patreon.com/2fast2forever. Extra special shout-out to Ben Milliman, Alex Elonen, Nick Burris, Brian Rodriguez (High School Slumber Party), Hayley Gerbes, Michael McGahon, and Lane Middleton for joining at the "Interpol's Most Wanted" level or above!
Want to re-live past memories? Find all episodes from past laps here.
Intro music by Nico Vasilo. Interlude and outro music by Wes Hampton.
Listen, Subscribe, and Rate Our Show:
Like Us on Facebook:
Follow Us on Twitter:
Follow Us on Instagram:
Explore and Say Hello: