2 Fast 2 Forever #005 – Fast Five (Lap 1)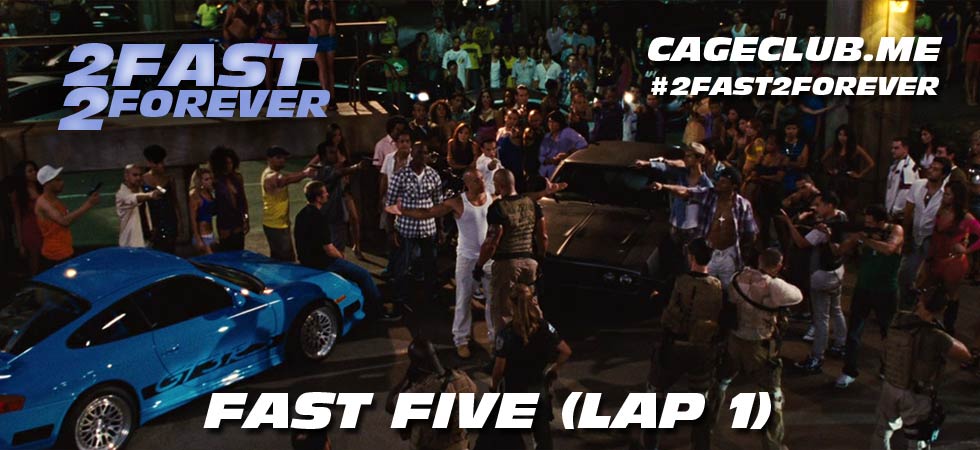 Fast Five was Joey's entry point into the series and, quite possibly, the reason that 2 Fast 2 Forever exists. We've fully entered action movie territory with this one, and things couldn't be better, more fun, or more quotable. In this episode, Joey and Joe take an incredibly comprehensive look at what may be the franchise's high water mark as they talk about how Brian is a buster, why Gisele is the best, and why The Rock is always dripping sweat. We also get into one of the better mailbags yet on the podcast, and continue to shoot for the stars with This Ain't No Ten Second Race: the Twitter game that's sweeping the nation! Put on your thunderwear and keep in mind that you're a long way from America… THIS IS 2 FAST 2 FOREVER!
P.S. Joey mis-hearing Joe at one point in this episode leads us down a rabbit hole into the greatest future that either of us could ever imagine. Make sure you stay tuned until we get to "On the Streets" to find out more!
Visit our Patreon page at patreon.com/2fast2forever


Listen, Subscribe, and Rate Our Show:
Like Us on Facebook:
Follow Us on Twitter:
Follow Us on Instagram:
Explore and Say Hello: