2 Fast 2 Forever #314 – Fast Five (Lap 13)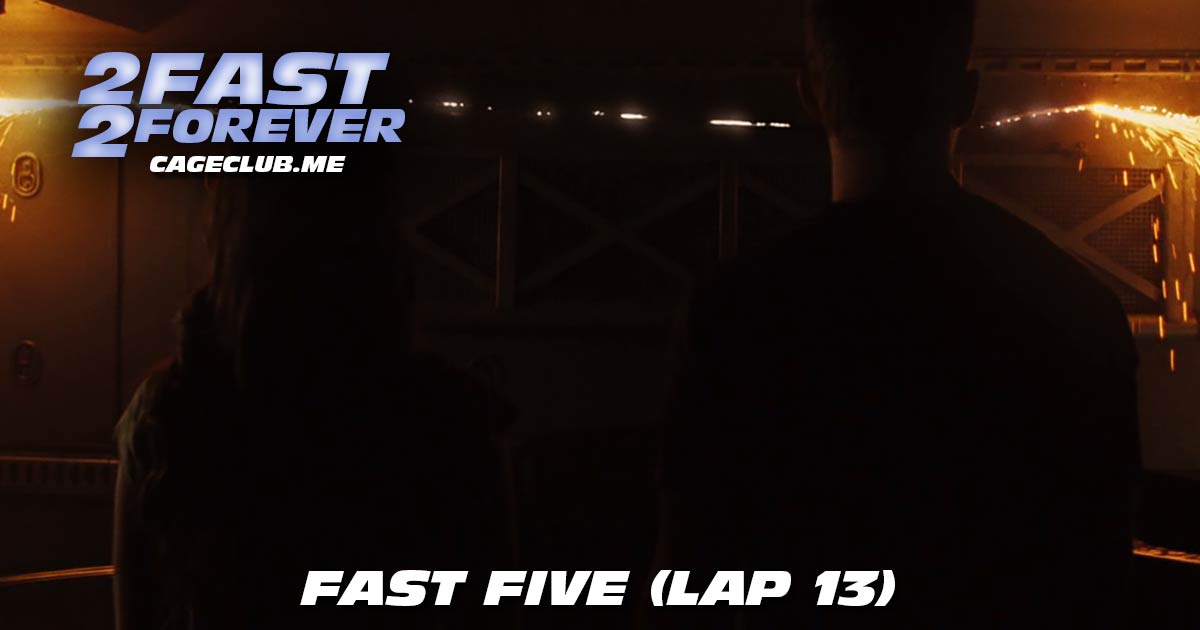 We're headed back to Rio (for the first time in the Fast X era) to talk with Lisa Williams about the original Reyes in Fast Five! After covering more CrAzY cReDiTs, we dive into minutiae with Lisa. We wonder if Mia has ever been in a "real" restaurant before, how bad everyone smells in this movie, and the logistics of both Reyes's money and Tej's garages. We dive deeper into both the "fan favorite" character of Diogo and the actor who portrays him (Luis Da Silva, Jr.). We break down the series's girlboss actors (and they're NOT who you might think!). We discuss Isabel's objectively funny redecoration of Elena's apartment. We analyze Dom and Brian's star signs. We learn it's *not* thunderwear, after all. We ask: is the vault a vehicle? Podcast history is made. We once again re-brand X.
Visit our Patreon page at patreon.com/2fast2forever. Extra special shout-out to Alex Elonen, Nick Burris, Brian Rodriguez (High School Slumber Party), Michael McGahon, Lane Middleton, Jason Rainey, Wes Hampton, Mike Gallier, Josh Buckley (Whole Lotta Wolves), Michael Moser, Christian Larson, Terra New One, and Aaron Woloszyn for joining at the "Interpol's Most Wanted" level or above!
Want to re-live past memories? Find all episodes from past laps here.
Intro music by Nico Vasilo. Interlude and outro music by Wes Hampton.
Listen, Subscribe, and Rate Our Show:
Like Us on Facebook:
Follow Us on Twitter:
Follow Us on Instagram:
Explore and Say Hello: