2 Fast 2 Forever #309 – Jaws (1975)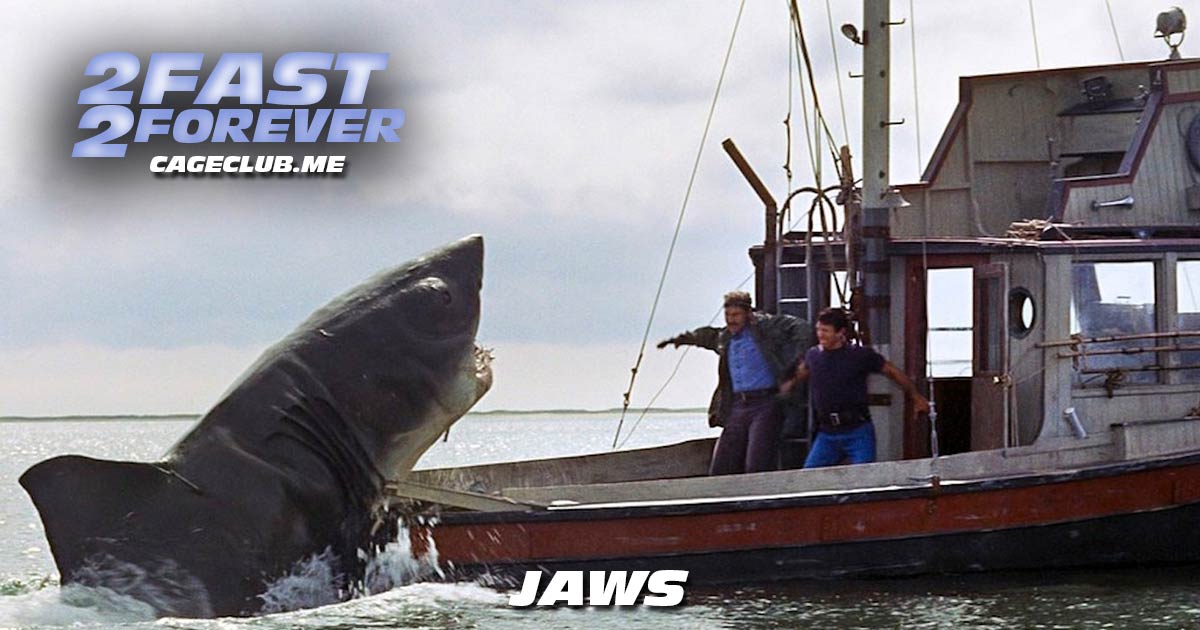 It may be the 4th of July… but don't go in the water! We're joined by "Shark" Hofmeyer (Movies, Films & Flix; Deep Blue Sea – The Podcast) to talk about Jaws. Despite being the internet's foremost expert on shark cinema, this is the first time Mark's ever talked about Jaws on a podcast, and we are honored to have him. We share memories of the Jaws ride at Universal Studios, the F&F Family's repeated close ties to Shark Week, and our picks for the (second) best shark movie. We then dive into Jaws to talk about our favorite moments and why it still works so well. We talk about how likeable the characters are, how other movies seem to have learned the wrong lessons from Jaws, and the blessing and curse of being a good shark movie. We plan some Jaws/Fast & Furious crossovers. Mark (sort of) explains his process for making a data article. We still try to figure out what a vehicle is.
Visit our Patreon page at patreon.com/2fast2forever. Extra special shout-out to Alex Elonen, Nick Burris, Brian Rodriguez (High School Slumber Party), Michael McGahon, Lane Middleton, Jason Rainey, Wes Hampton, Mike Gallier, Josh Buckley (Whole Lotta Wolves), Michael Moser, Christian Larson, Terra New One, and Aaron Woloszyn for joining at the "Interpol's Most Wanted" level or above!
Want to re-live past memories? Find all episodes from past laps here.
Intro music by Nico Vasilo. Interlude and outro music by Wes Hampton.
Listen, Subscribe, and Rate Our Show:
Like Us on Facebook:
Follow Us on Twitter:
Follow Us on Instagram:
Explore and Say Hello: