2 Fast 2 Forever #196 – F9: Fourth Gear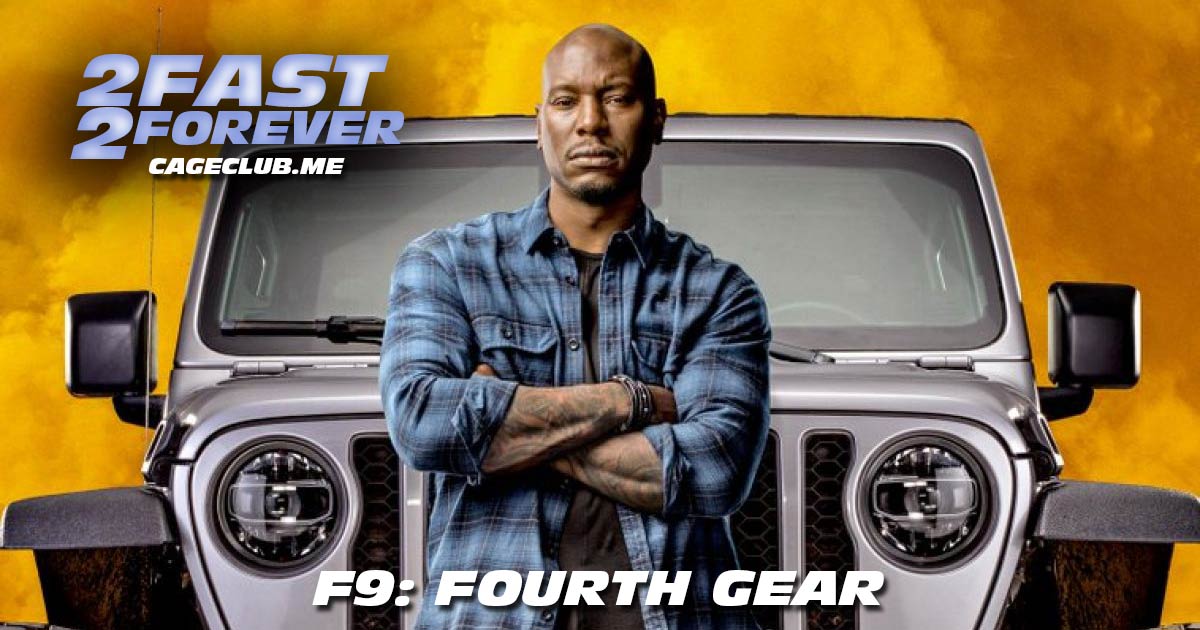 We're returning to orbit once again to talk about F9 (for the fourth time) with Kevo Risse and Nico Vasilo of Husbands Talking More or Less! Before they join us, we talk about new dishwashers and new movies, the release date for F10, and the special features coming to the F9 Blu-ray disc (plus more details in the back half!) before spending our (thankfully) final minute in the demolition derby parking lot in the 2F2F Minute (29:40). Then, the HTML guy drops by (38:55) to talk about F9 (and, as you may suspect, a whole lot of X-Men and Daredevil). We discuss whether rewriting Dom's backstory to be more fragile is good or bad, what #JusticeForHan really means, and if F9 satisfied or just felt like filler. Also: what is up with Baby Brian's wardrobe?
Visit our Patreon page at patreon.com/2fast2forever. Extra special shout-out to Ben Milliman, Jake Freer, Alex Elonen, Nick Burris, Brian Rodriguez (High School Slumber Party), Hayley Gerbes, Christian Larson, and Michael McGahon for joining at the "Interpol's Most Wanted" level or above!
Want to re-live past memories? Find all episodes from past laps here.
Intro music by Nico Vasilo. Interlude and outro music by Wes Hampton.


Listen, Subscribe, and Rate Our Show:
Like Us on Facebook:
Follow Us on Twitter:
Follow Us on Instagram:
Explore and Say Hello: