2 Fast 2 Forever #311 – Fast & Furious (Lap 13)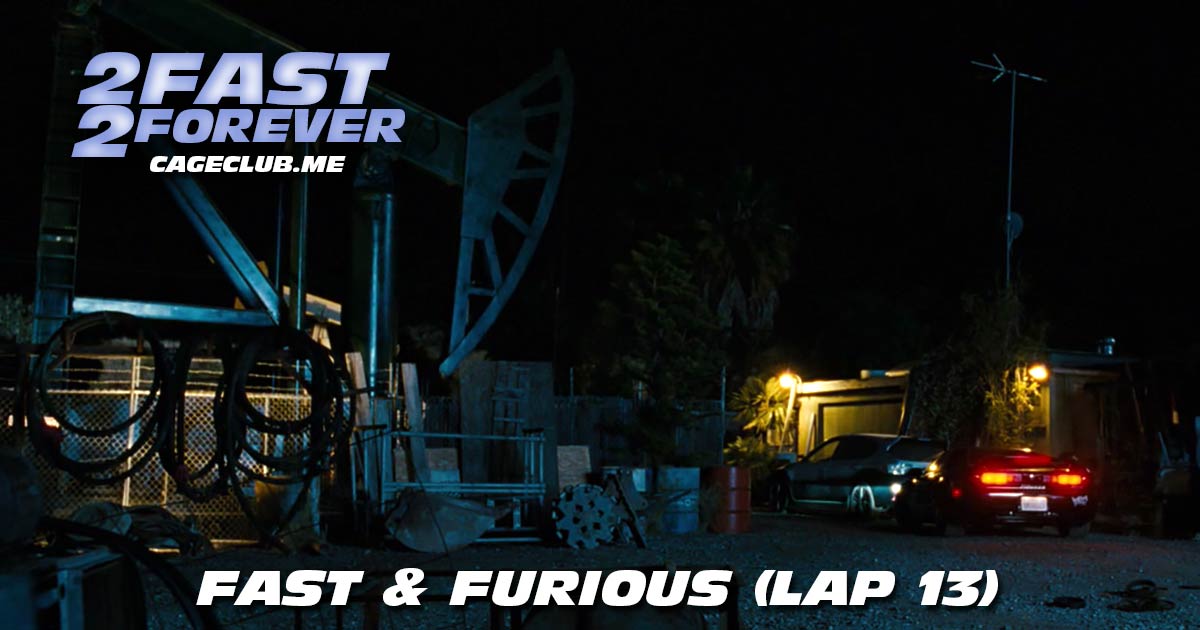 We're basking in love for Shea Whigham as we're joined by Jay Cluitt (Deep Blue Sea: The Podcast) to talk about Fast & Furious! We learn about Jay's rocky history with the franchise — and not the Maivia kind — before discussing a few potential franchise crossovers and diving into more CrAzY cReDiTs! We talk about how different Fast & Furious is from the version of this movie that would release today, whether Dom has any sense of what a kilometer is, and why Letty is calling everyone "bubba." We discuss sexy gasoline parties, Brian's sad car sandwich, and the owner of Dom's new safehouse. We wonder if Brian feels "missing" from the new movies and list the (very few) non-cars in this movie. Jay asks if people like Gal Gadot in these movies and proposes a new order for us to cover these movies.
Visit our Patreon page at patreon.com/2fast2forever. Extra special shout-out to Alex Elonen, Nick Burris, Brian Rodriguez (High School Slumber Party), Michael McGahon, Lane Middleton, Jason Rainey, Wes Hampton, Mike Gallier, Josh Buckley (Whole Lotta Wolves), Michael Moser, Christian Larson, Terra New One, and Aaron Woloszyn for joining at the "Interpol's Most Wanted" level or above!
Want to re-live past memories? Find all episodes from past laps here.
Intro music by Nico Vasilo. Interlude and outro music by Wes Hampton.
Listen, Subscribe, and Rate Our Show:
Like Us on Facebook:
Follow Us on Twitter:
Follow Us on Instagram:
Explore and Say Hello: