2 Fast 2 Forever #200 – F9 Director's Cut: Fifth Gear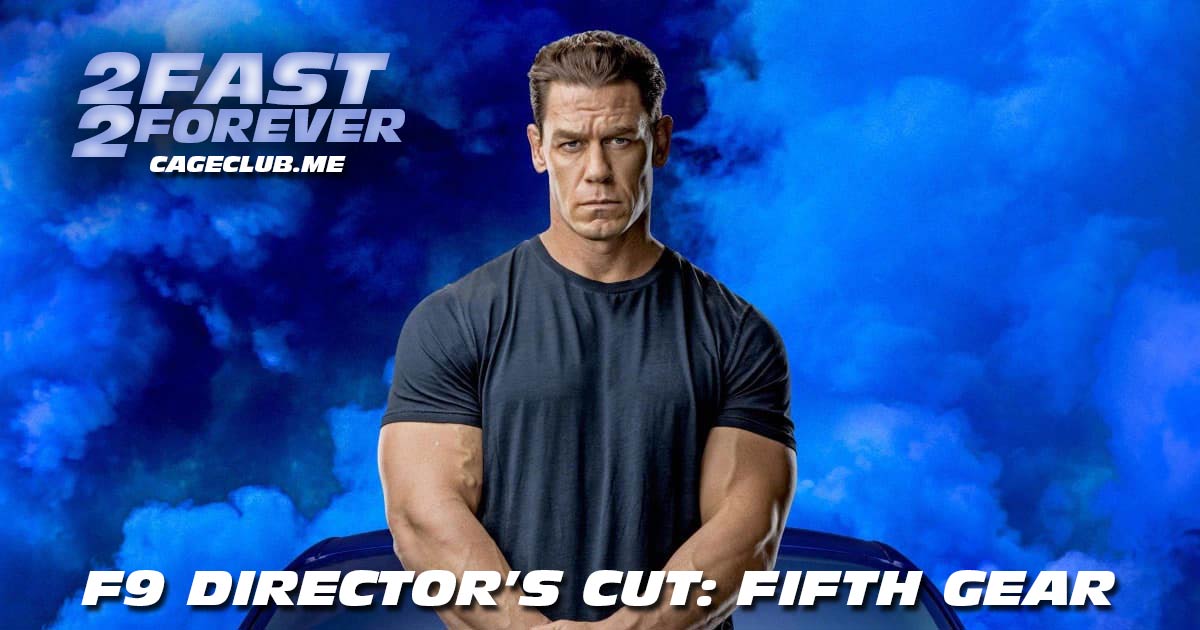 We welcome back Fast & Furious superfan Heather Antos to talk about F9 — and this time, we're watching the Director's Cut! Before Heather joins us, though, we catch up on the past week and imagine a viable alternative to the Han and Gisele trilogy we are going to continue to attempt to will into existence. Then, we do a deep dive into the F9 Director's Cut (22:15): what's new, what's (maybe) new, and what's extended. We pick our favorites, discuss why things hit the cutting room floor, and wonder whether or not this is a "better" version of the movie than the theatrical cut. Then, we roll out with Monica Fuentes in the 2 Fast 2 Furious Minute (50:50) before welcoming in Heather to talk about F9 (1:04:05). After establishing how much of a fan she's become with a truly ambitious way to watch the final films in the series, we run through her favorite moments, least favorite parts, and what she believes could have been done better — including a much smarter way of implementing the running Star Wars jokes.
Visit our Patreon page at patreon.com/2fast2forever. Extra special shout-out to Ben Milliman, Jake Freer, Alex Elonen, Nick Burris, Brian Rodriguez (High School Slumber Party), Hayley Gerbes, Christian Larson, and Michael McGahon for joining at the "Interpol's Most Wanted" level or above!
Want to re-live past memories? Find all episodes from past laps here.
Intro music by Nico Vasilo. Interlude and outro music by Wes Hampton.


Listen, Subscribe, and Rate Our Show:
Like Us on Facebook:
Follow Us on Twitter:
Follow Us on Instagram:
Explore and Say Hello: