Hard to Believe #049 – Alex Morris – Young Evangelicals and the Climate Crisis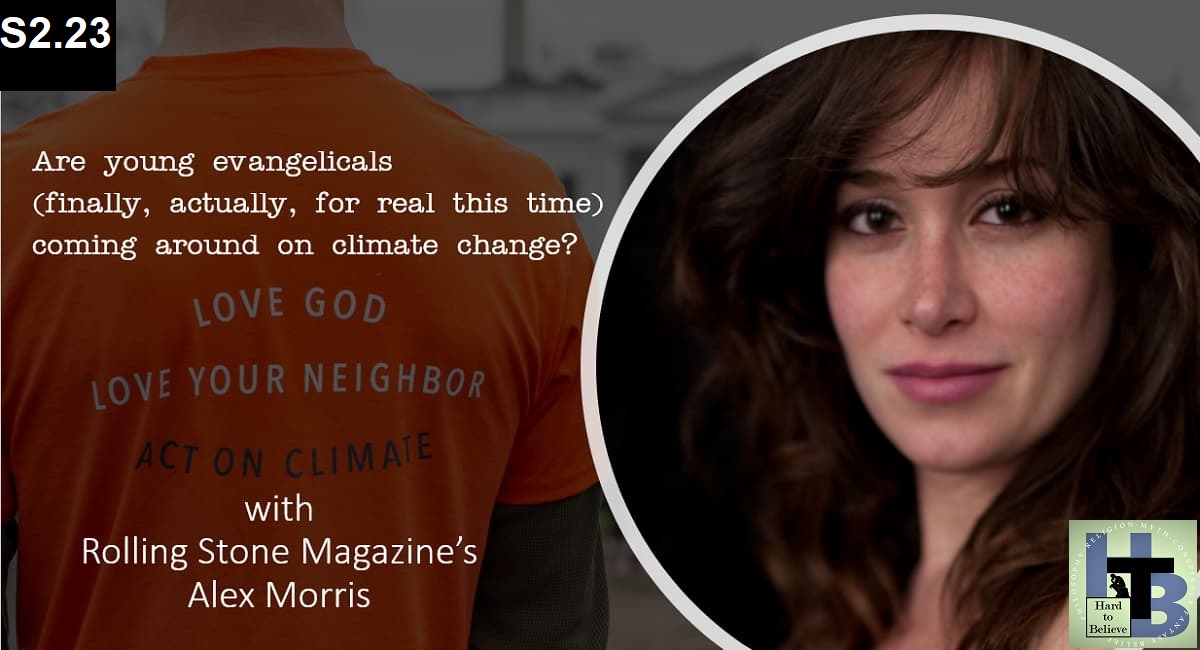 For decades, evangelicals voters have been among the most active forces thwarting government action on the climate crisis. Has that started to change?
Alex Morris is a senior writer at Rolling Stone who often covers stories relating to the intersection of religion and culture. A Christian herself, she has been able to look at these issues with an insider's eye. She recently profiled several young evangelicals who have been rallying for climate action as a matter of religious faith.
John spoke to Alex shortly after the release of the dire IPCC report on the climate crisis to ask her if the tide is finally starting to turn against a movement that has long stood in the way of climate action.
Alex is on Twitter @AlexMorrisNY
You can find more of her work at her website: AlexMorris.net
Listen, Subscribe, and Rate Our Show:
Like Us on Facebook:
Follow Us on Twitter:
Follow Us on Instagram:
Say Hello: