2 Fast 2 Forever #115 – Dude, Where's My Car? (2000)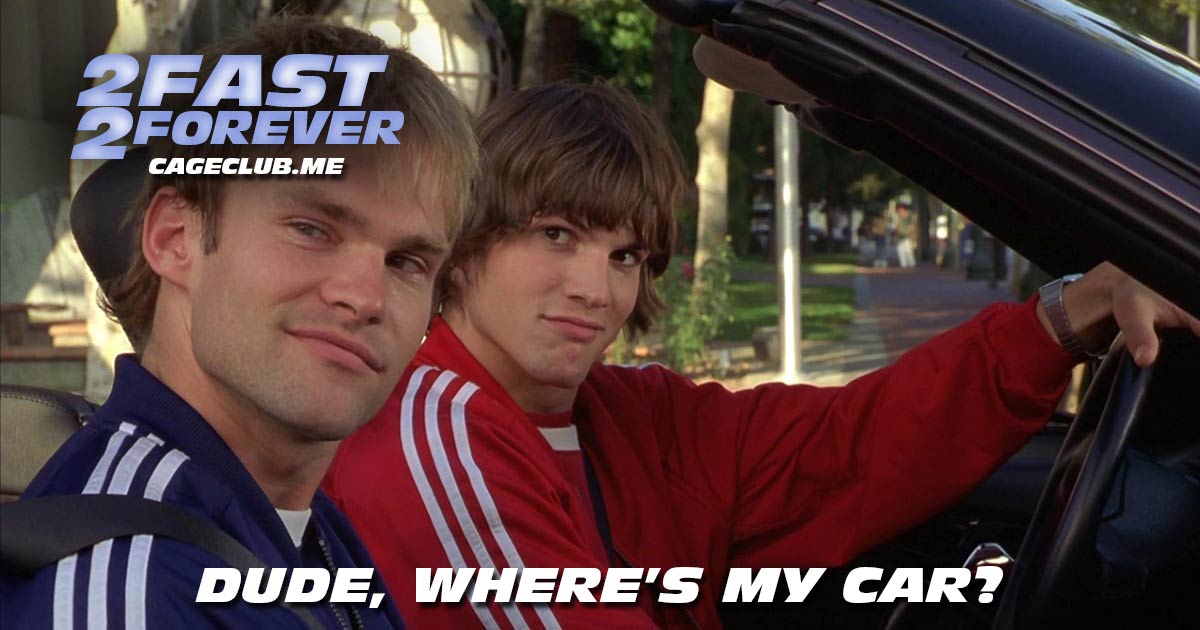 Dude, where's my car? Where's your car, dude? We're having a really hard time remembering where we parked this week as we take a pit stop on the Missing Pieces lap to cover Dude, Where's My Car? Before we get there, though, we swing by the Tailies' home base in LOST and convince Mia that Dom needs our help. Then, our patron (and past guest and unofficial co-host) Brian Rodriguez (High School Slumber Party) — who picked this movie for us to watch — gets the call to help us find our misplaced car… and to discuss the surprising number of Fastnections to be found. (Movie conversation begins around 44:20.)
Visit our Patreon page at patreon.com/2fast2forever. Extra special shout-out to Ben Milliman, Jake Freer, Alex Elonen, Nick Burris, Brian Rodriguez (High School Slumber Party), Hayley Gerbes, and Christian Larson for joining at the "Interpol's Most Wanted" level or above!
Want to re-live past memories? Find all episodes from past laps here.
Intro music by Nico Vasilo. Interlude and outro music by Wes Hampton.


Listen, Subscribe, and Rate Our Show:
Like Us on Facebook:
Follow Us on Twitter:
Follow Us on Instagram:
Explore and Say Hello: