2 Fast 2 Forever #243 – The Fast and the Furious: Tokyo Drift: #2F2F Commentary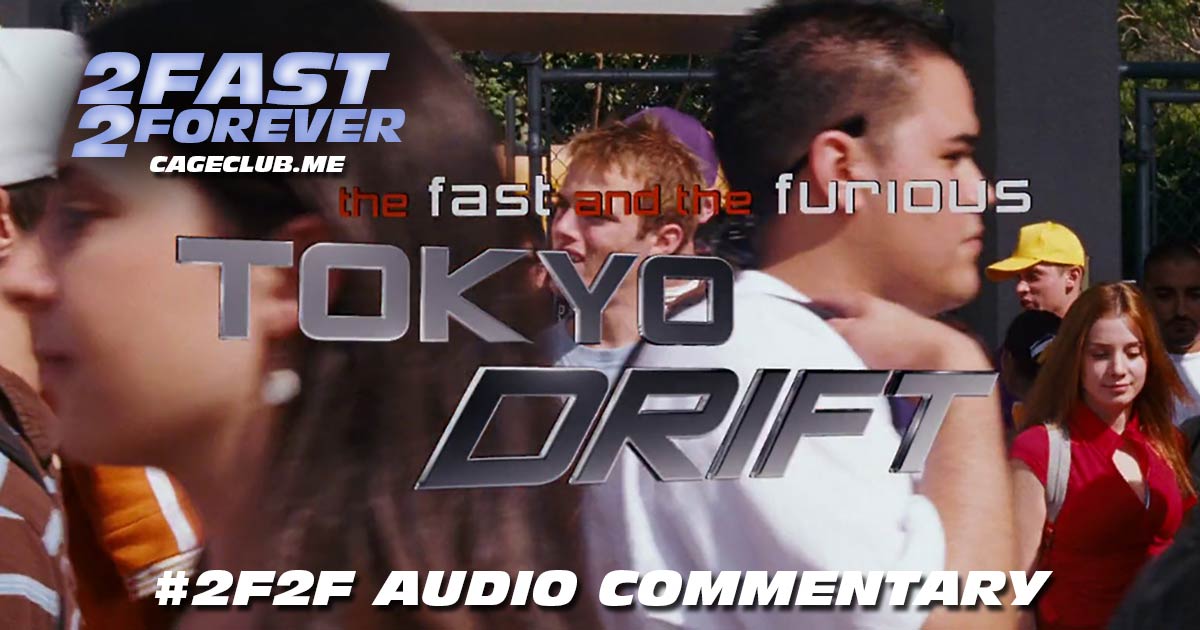 We're wrapping up our brief heist lap break with the third of three #2F2F Commentaries. We're mixing it up and going in release order, not chronological, to talk about The Fast and The Furious: Tokyo Drift! We love this movie so much we watched this one an *extra* time this lap, so join us (once again) "in real time" as we overnight parts… to?… Japan. Fire up The Fast and the Furious: Tokyo Drift (in whatever form you can watch it), sync up when and where we say, kick off your uwabaki, and join us!
Visit our Patreon page at patreon.com/2fast2forever. Extra special shout-out to Ben Milliman, Alex Elonen, Nick Burris, Brian Rodriguez (High School Slumber Party), Hayley Gerbes, Michael McGahon, and Lane Middleton for joining at the "Interpol's Most Wanted" level or above!
Want to re-live past memories? Find all episodes from past laps here.
Intro music by Nico Vasilo. Interlude and outro music by Wes Hampton.
Listen, Subscribe, and Rate Our Show:
Like Us on Facebook:
Follow Us on Twitter:
Follow Us on Instagram:
Explore and Say Hello: