2 Fast 2 Forever #168 – Interview with Lynda Boyd (Ms. Boswell in Tokyo Drift)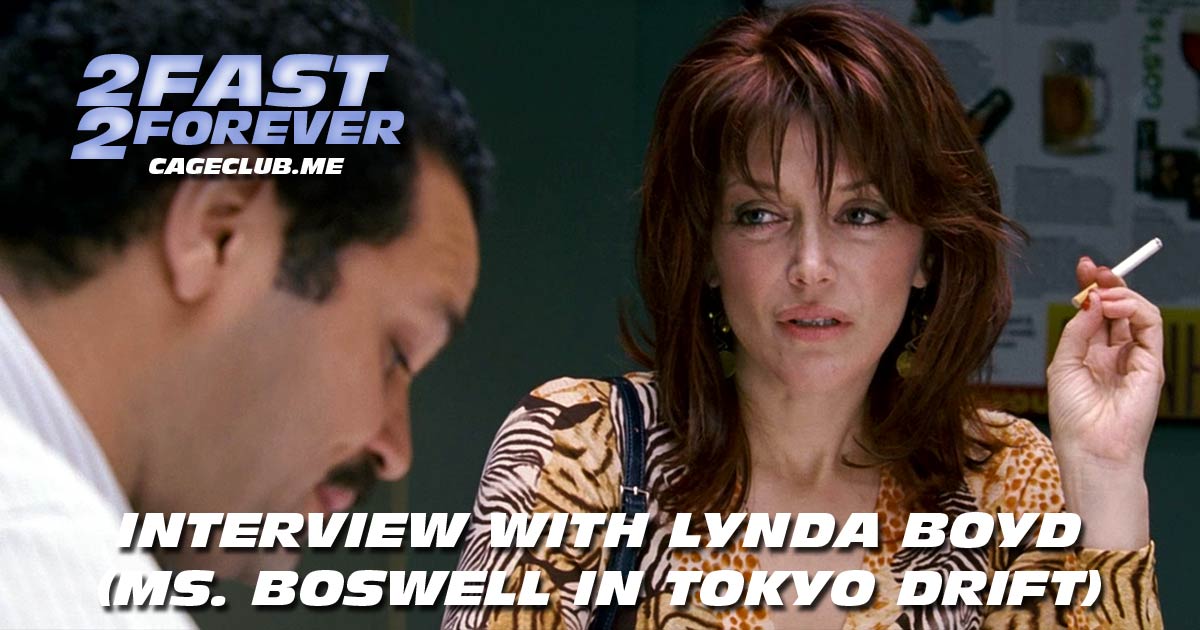 Anyone who knows #2F2F knows the handful of questions to which we desperately need answers, and we welcome the amazing Lynda Boyd to the show to help us solve one! In this episode, we chat with Lynda about her audition process for Tokyo Drift, the time she spent in Japan, and the possibility of a cursed past life as a geisha. We talk about her time on The X-Files, She's the Man, and Supernatural, get some behind-the-scenes info on what John Cena is really like, and hear all about her short film Arbor Vitae (and the vision quest that inspired it). We also try to figure out where Ms. Boswell is now, which Fast and Furious character (other than the obvious answer) she is, and finally get some resolution on THE question from Tokyo Drift. You can follow Lynda Boyd on Twitter and Instagram @LyndaBoydMedia.
Visit our Patreon page at patreon.com/2fast2forever. Extra special shout-out to Ben Milliman, Jake Freer, Alex Elonen, Nick Burris, Brian Rodriguez (High School Slumber Party), Hayley Gerbes, and Christian Larson for joining at the "Interpol's Most Wanted" level or above!
Want to re-live past memories? Find all episodes from past laps here.
Intro music by Nico Vasilo. Interlude and outro music by Wes Hampton.


Listen, Subscribe, and Rate Our Show:
Like Us on Facebook:
Follow Us on Twitter:
Follow Us on Instagram:
Explore and Say Hello: