#CageClub #090 – Mom and Dad (2018)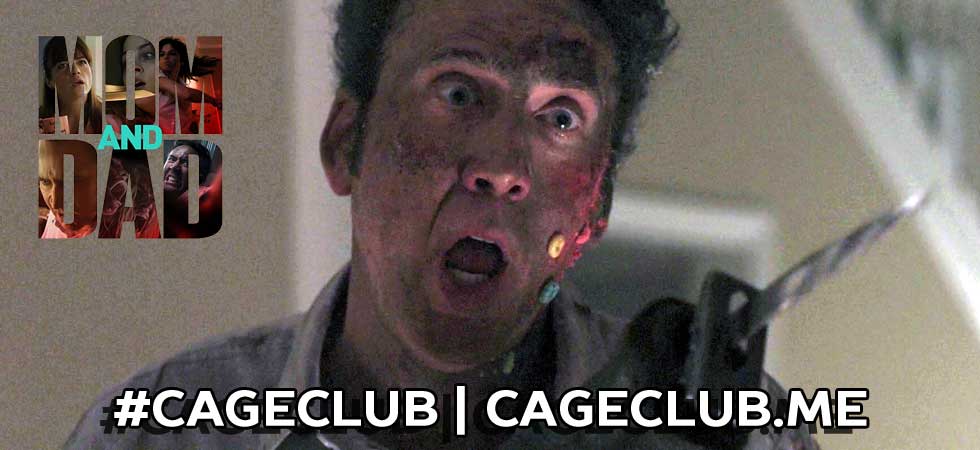 Mom and Dad is a movie we've been waiting to talk about for a long, long time. We had to bring in the big guns, which is why we called on Alamo Drafthouse programmer Greg MacLennan to discuss the greatest father/son moment in the history of film, Cage doing the hokey pokey, why we don't have more movies where Cage has a family, the mystery of the pajama kid, and (of course) the Sawzall. We also talk about the Drafthouse's #CAGED marathons (including C4GED, where Nicolas Cage himself showed up), the Cageaissance, why Keanu Reeves (but not Nicolas Cage) is "Neesoning", potential futures for the third National Treasure movie, "the greatest mistake that every Nicolas Cage fan makes," and why you should always be wearing pants when you meet your idols.
You can rent or buy Mom and Dad on Amazon VOD today, or wait until February 20 to pick it up on Blu-ray or DVD. This is a fun one; you're going to want to see it. Also, if you're in the Austin area, check out The REEVESolution!
Listen, Subscribe, and Rate Our Show:
Like Us on Facebook:
Follow Us on Twitter:
Follow Us on Instagram:
Follow Us on Letterboxd:
Say Hello: