2 Fast 2 Forever #256 – Lap 11 Tune-Up (Recap/Relap)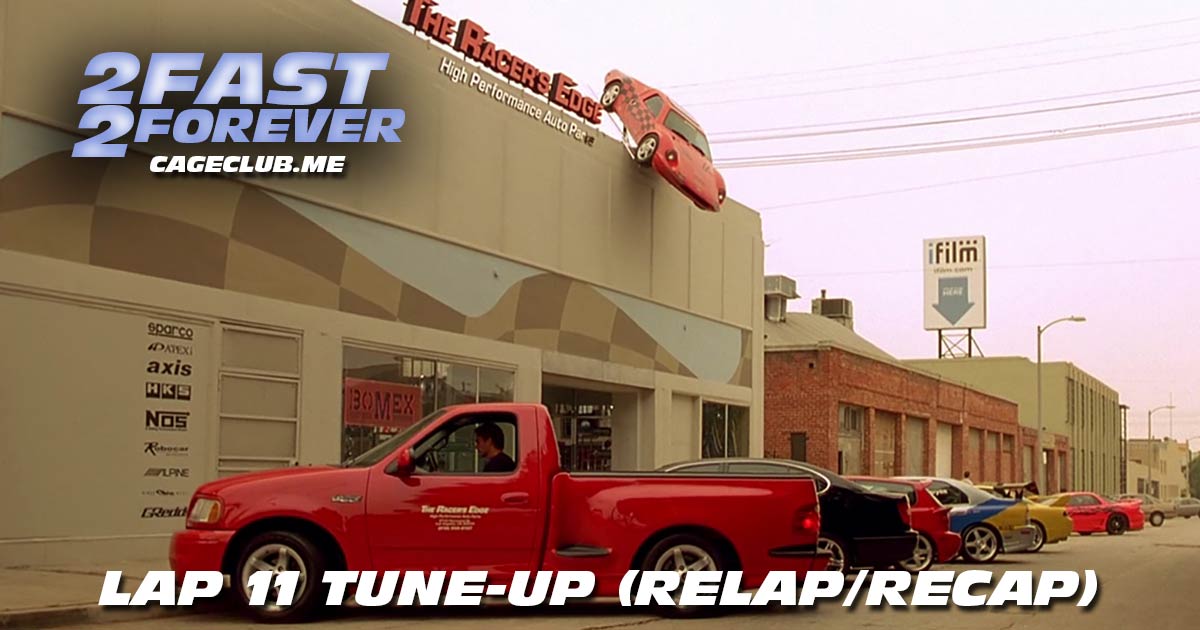 We're closing out our heist lap and welcoming in Lap 12 in our mechanic-prescribed Lap 11 Tune-Up / Relap / Recap. Coming at you LIVE from The Racer's Edge, Joe takes blame for the Queen's passing as we work our way through an NFL Week 1 roundup before we head into the 2 Fast 2 Furious Minute (25:00) with entirely too much to cover (as well as a tip from Rachel's mom on finding good restaurants).
We then begin the Lap 11 Tune-Up (43:35) and look back at the heist lap that was, unveil our heist teams (48:20), and reveal the theme (and patron picks so far) for Lap 12.
Then, after a near-unprecedented second break, Jessica Collins (a.k.a. Mon-TEZ) joins us to talk about her upcoming ride along in Lap 12 (1:23:15). We ask Montez about her history with these movies, reflect back onto the smutty Helen Mirren movie she watched with us (behind the paywall!), and have her take the 2F2F character quiz.
Visit our Patreon page at patreon.com/2fast2forever. Extra special shout-out to Ben Milliman, Alex Elonen, Nick Burris, Brian Rodriguez (High School Slumber Party), Hayley Gerbes, Michael McGahon, Lane Middleton, and Jason Rainey for joining at the "Interpol's Most Wanted" level or above!
Want to re-live past memories? Find all episodes from past laps here.
Intro music by Nico Vasilo. Interlude and outro music by Wes Hampton.
Listen, Subscribe, and Rate Our Show:
Like Us on Facebook:
Follow Us on Twitter:
Follow Us on Instagram:
Explore and Say Hello: