2 Fast 2 Forever #312 – Terminator 2: Judgment Day (1991)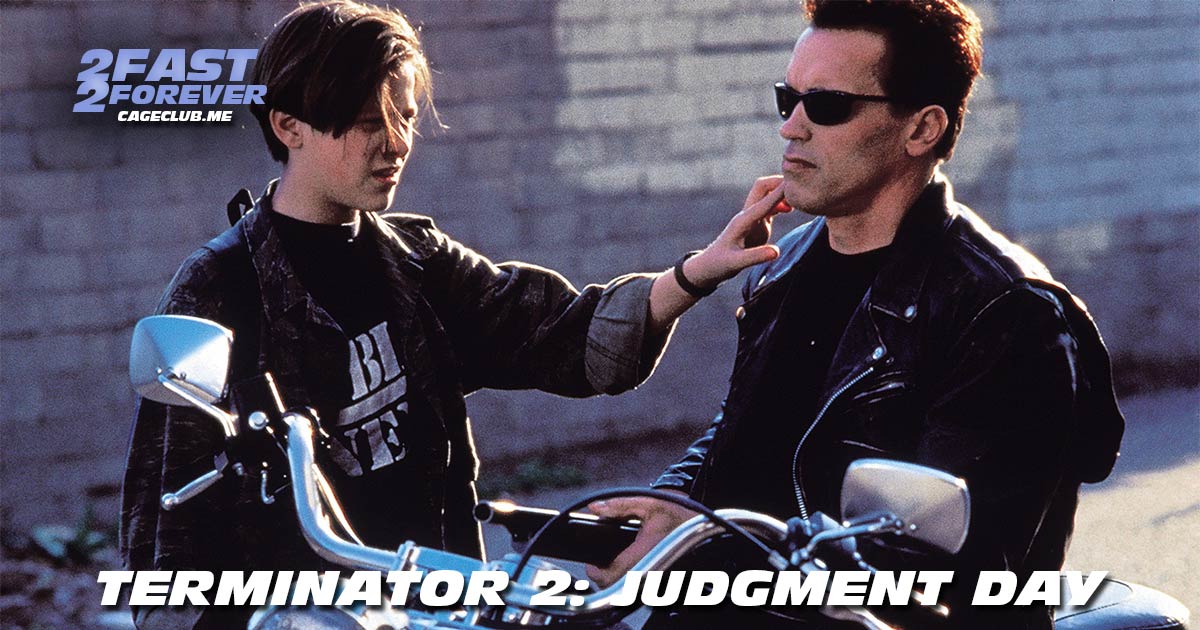 Our next pit stop in the planes, trains, but NO automobiles lap features our best non-car action yet: Terminator 2: Judgment Day. We talk about what you're allowed to do while you're the Governator, the what-almost-was character reversals in this movie, and Denzel nearly being cast in the film. We talk about Arnold as an Uncle Jakob type (and whether he's more like Jason Statham or John Cena), discuss our return to the LA aqueducts, and realize that all Terminator sequel names also work for the Fast & Furious. We compare The Terminator to Terminator 2: Judgment Day and look back at a world that almost was, where Vin Diesel nearly played the villain in Terminator 3: Rise of the Machines.
Visit our Patreon page at patreon.com/2fast2forever. Extra special shout-out to Alex Elonen, Nick Burris, Brian Rodriguez (High School Slumber Party), Michael McGahon, Lane Middleton, Jason Rainey, Wes Hampton, Mike Gallier, Josh Buckley (Whole Lotta Wolves), Michael Moser, Christian Larson, Terra New One, and Aaron Woloszyn for joining at the "Interpol's Most Wanted" level or above!
Want to re-live past memories? Find all episodes from past laps here.
Intro music by Nico Vasilo. Interlude and outro music by Wes Hampton.
Listen, Subscribe, and Rate Our Show:
Like Us on Facebook:
Follow Us on Twitter:
Follow Us on Instagram:
Explore and Say Hello: