1999: The Podcast #033 – Wild Wild West – "Wicky Wicky" – with Mike Manzi and Dan Cólon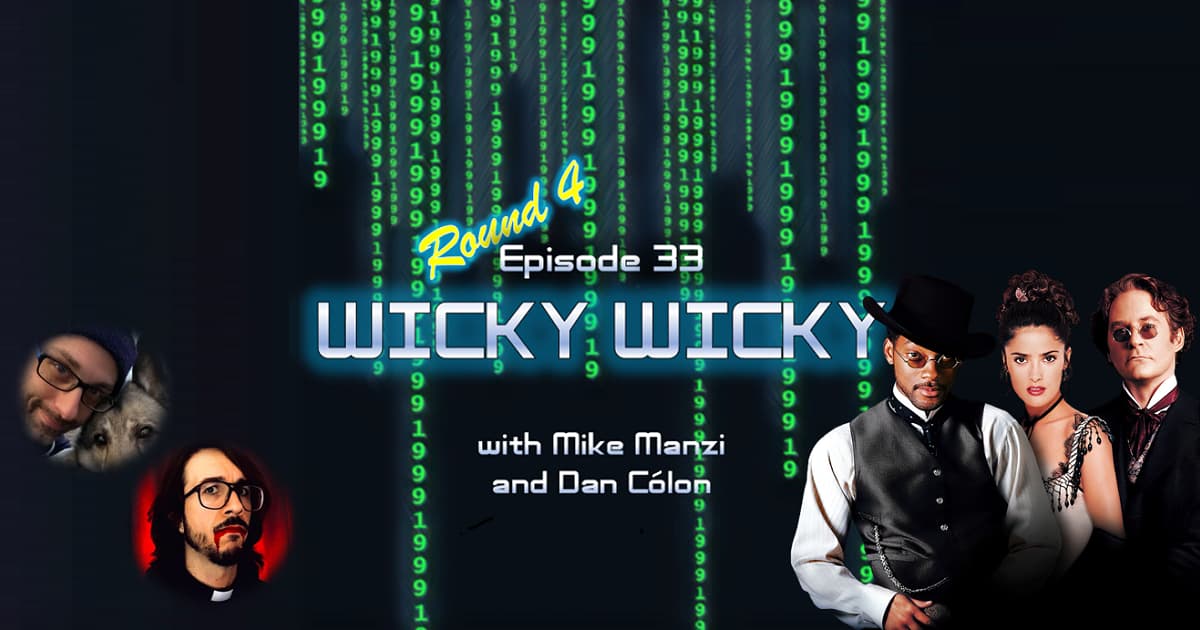 It is late 1998, Wild Wild West is well into its production, and things are not going well. The film has gone through a stunning roster of would-be stars – Tom Cruise, George Clooney, and Mel Gibson among them – before landing on Will Smith, who turned down the lead role in an obscure sci-fi picture called The Matrix from a couple of fringe indy filmmakers named the Wachowski siblings in order to sign on to director Barry Sonnenfeld's sci-fi/Western mashup adventure.
The stars have little chemistry. None of them are happy with the material. Wild Wild West has burned through six writers and several reimaginings. Sonnenfeld – coming off a string of hits in The Addams Family, Get Shorty, and his previous team-up with Smith, Men in Black – sits at a table opposite producer Jon Peters.
"I've lost control of the film," he tells Peters. "It has no story, no core, no charm – the jokes don't work and the tone is all over the place."
Peters takes a deep breath. He looks down at the table and then up at Sonnenfeld. Suddenly, he slams his fist on the table, shoots up from his chair, and screams at his director. "DAMN IT! I don't care if it has no plot! I don't care if the actors hate it!! I don't care if it's miscast!!! I. ONLY. CARE. ABOUT. GIANT. METAL. SPIDERS. Get that spider onto the big screen. Nothing else matters!!"
Peters takes another breath. He sits back down. He looks a startled Sonnenfeld right in the eye. "Nothing. Else. Matters."
Wicky wicky wah wah.
We're joined this week by Dan Cólon (@DanColon) and Mike Manzi (@the_mikestir), hosts of The Monsters That Made Us.
o
Listen, Subscribe, and Rate Our Show:
Like Us on Facebook:
Follow Us on Twitter:
Follow Us on Instagram:
Follow Us on Letterboxd:
Say Hello: