2 Fast 2 Forever #226 – The Transporter (2002)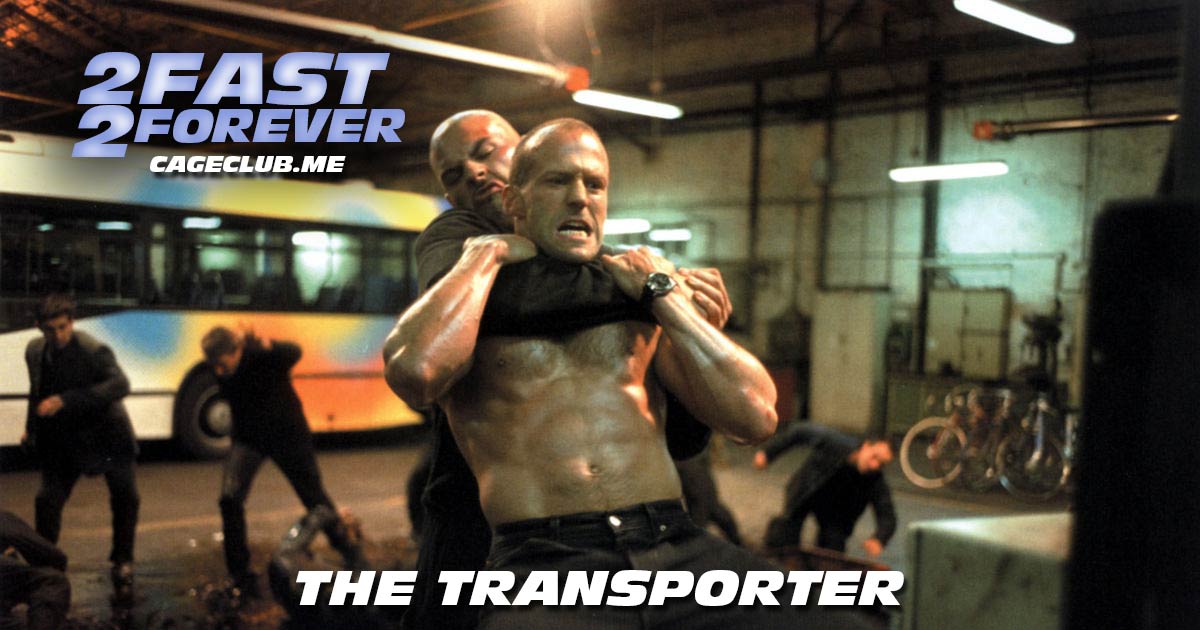 We're kicking off a three movie crossover event with Mike Manzi of Third Time's A Charm by talking about The Transporter! After chatting about Oscars season, we re-emphasize our Patreon pledge drive and talk about plans to cover some new shows coming to NBC in the next month. Then, the Buster officially becomes a gearhead in the 2 Fast 2 Furious Minute (35:50) and we welcome in Mike to talk about Jason Statham as Frank Martin in The Transporter (51:10)! We uncover a connection to #CruiseClub and we wonder if the movie holds up after seeing so many action movies that have followed it. We chat about Matt Schulze (Vince) looking "slim and sort of like a raven," the "loosey goosey" plot, and why the inventive action and stunts may deserve a better movie.
Visit our Patreon page at patreon.com/2fast2forever. Extra special shout-out to Ben Milliman, Jake Freer, Alex Elonen, Nick Burris, Brian Rodriguez (High School Slumber Party), Hayley Gerbes, Christian Larson, Michael McGahon, and Lane Middleton for joining at the "Interpol's Most Wanted" level or above!
Want to re-live past memories? Find all episodes from past laps here.
Intro music by Nico Vasilo. Interlude and outro music by Wes Hampton.


Listen, Subscribe, and Rate Our Show:
Like Us on Facebook:
Follow Us on Twitter:
Follow Us on Instagram:
Explore and Say Hello: