2 Fast 2 Forever #278 – The Last Witch Hunter (2015)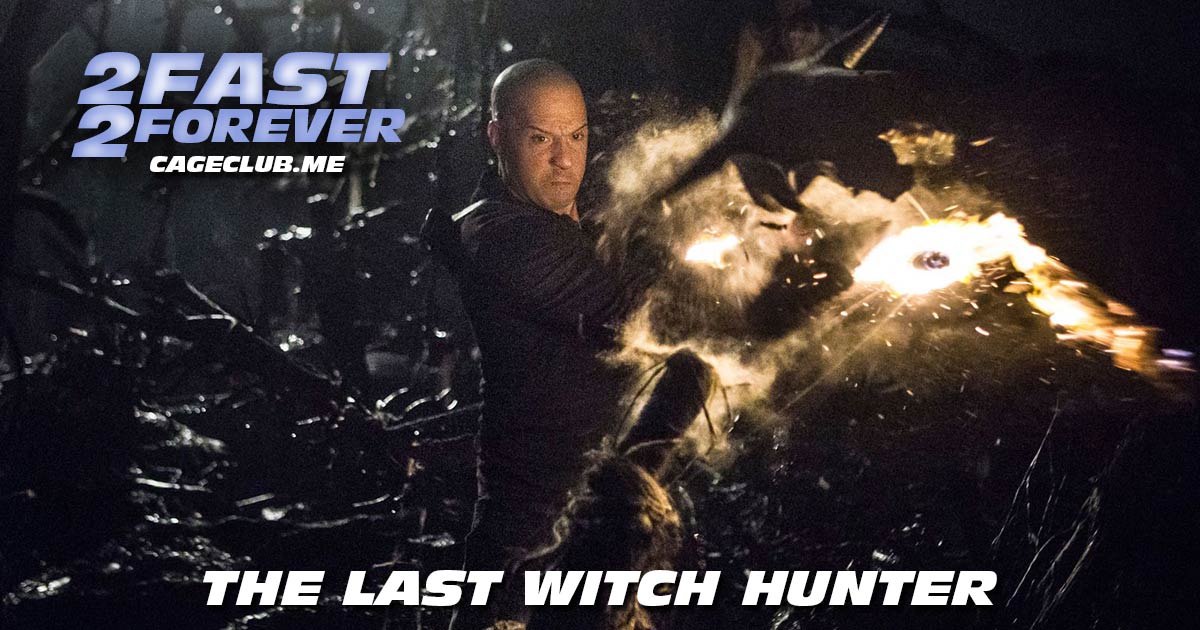 Vin Diesel may have devoted the entire Riddick franchise dedicated to his D&D fandom, but that wasn't enough. No, we needed The Last Witch Hunter, too, and we're better off for it. Joining us to talk about the "dorky, but not full dork" on display is Mark Hofmeyer (Movies, Films & Flix). We discuss would-be sequels to The Last Witch Hunter, Vin Diesel (once again!) as a non-detective detective, and the mind-blowing component to this movie's story. We talk about how Kaulder is an interesting non-morose hero, the weird swings this movie takes to make its storytelling job more difficult, and how Vin is like Keanu Reeves. We find Mark's "cinematic positivity" weaknesses, argue about gummy bear brands, and hear Mark's predictions for Fast X.
Visit our Patreon page at patreon.com/2fast2forever. Extra special shout-out to Ben Milliman, Alex Elonen, Nick Burris, Brian Rodriguez (High School Slumber Party), Michael McGahon, Lane Middleton, Jason Rainey, Wes Hampton, and Mike Gallier for joining at the "Interpol's Most Wanted" level or above!
Want to re-live past memories? Find all episodes from past laps here.
Intro music by Nico Vasilo. Interlude and outro music by Wes Hampton.
Listen, Subscribe, and Rate Our Show:
Like Us on Facebook:
Follow Us on Twitter:
Follow Us on Instagram:
Explore and Say Hello: