2 Fast 2 Forever #189 – Fast & Furious (Lap 9)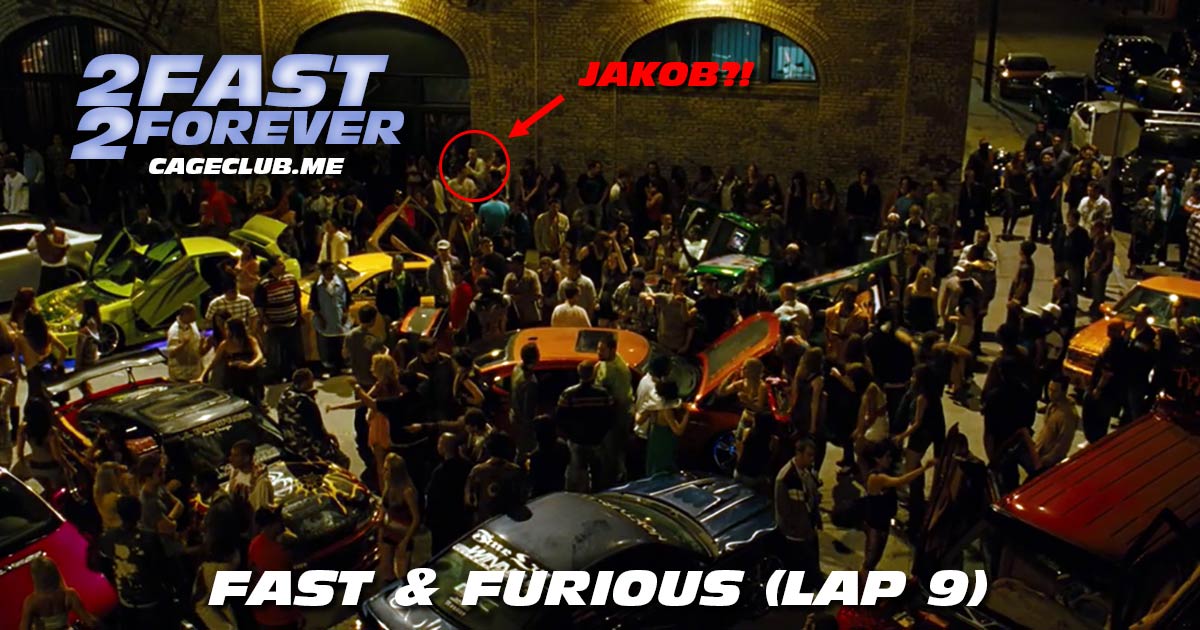 Having just seen F9, we're coming at Fast & Furious with fresh eyes and finding all sorts of new connections! Important note: this episode has F9 spoilers, but only in specific areas. (Check the timestamps in the description if you haven't seen the movie yet.) After kicking off with some extracurricular activities, we open the spoiler-free mailbag (10:22), which features an amazing story by Wells, before diving into the F9 spoiler-filled mailbag (22:30), where we try to wrap our collective heads around some more math that doesn't add up and hear a theory counter to the one Joe had about the series' new potential big bad (spoilers end at 46:20). Then, we join Brian as he tries (and fails) to elude the cops — while driving by two (!) phone numbers — in the 2 Fast 2 Furious minute (50:00).
Then, we welcome in Corey "C-Mo" Driscoll, host of the C-Mo Afternoon show on KMDX-FM in San Angelo, Texas, to dive deep into Fast & Furious (59:30). He's a Fast & Furious fan, but also a Vin Diesel fan, and Dom is in the showcase in this movie. After giving us his rankings and answering our either/or questions, Corey describes the different way he watched this movie this time around, Joe describes the different mindset he had while watching this movie, and Joey does nothing different at all. Corey talks about why this is one of his favorite movies in the franchise, we admire the understated role that Mia plays in the film, and we discuss Dom's wardrobe in a new way. Then, we dive into F9 spoilers again (2:24:15) as we discuss connections to F9 and let Corey share his thoughts on the newest installment. Then, we end the spoilers (2:39:20) and get to the games!
(This is another long one. Sorry, Rachel.)
Visit our Patreon page at patreon.com/2fast2forever. Extra special shout-out to Ben Milliman, Jake Freer, Alex Elonen, Nick Burris, Brian Rodriguez (High School Slumber Party), Hayley Gerbes, Christian Larson, and Michael McGahon for joining at the "Interpol's Most Wanted" level or above!
Want to re-live past memories? Find all episodes from past laps here.
Intro music by Nico Vasilo. Interlude and outro music by Wes Hampton.


Listen, Subscribe, and Rate Our Show:
Like Us on Facebook:
Follow Us on Twitter:
Follow Us on Instagram:
Explore and Say Hello: