Hard to Believe #061 – John Masefield and The Box of Delights – Featuring Philip W. Errington and Piers Torday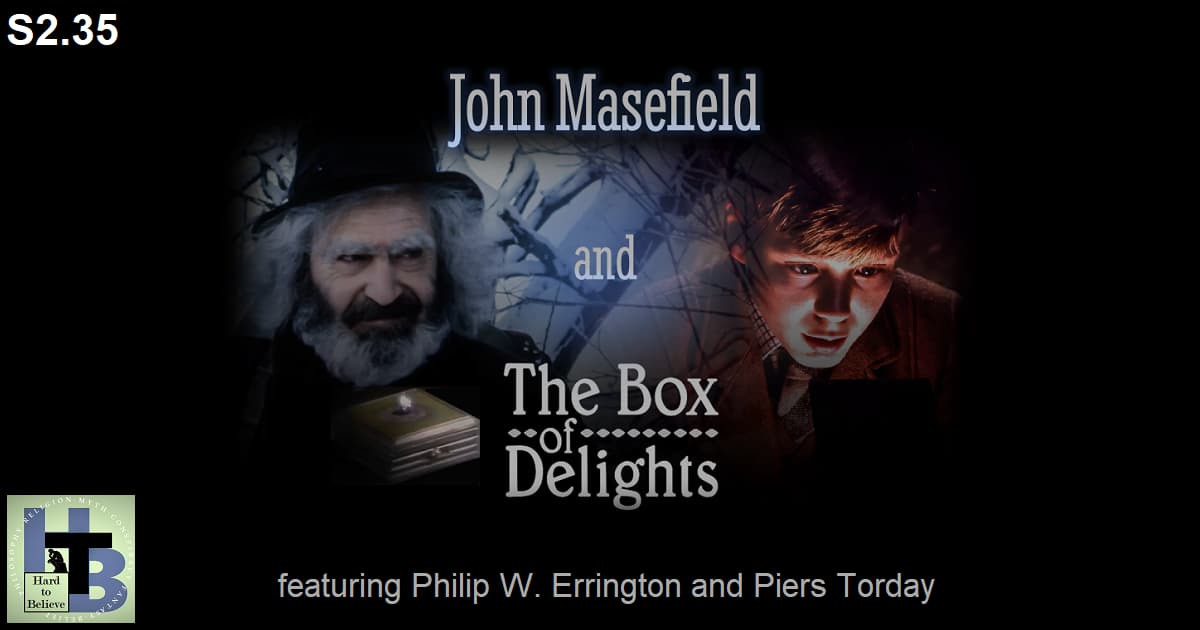 John Masefield's 1935 novel "The Box of Delights" is a haunted Christmas fantasy very much in the tradition of the haunted Christmas fantasy that started them all – Charles Dickens' "A Christmas Carol".
And the 1984 BBC television adaptation is, for a certain group of people of a very narrow age, a beloved Christmas staple. But in spite of Masefield's wild fame in his time, he is largely forgotten today, and despite the numerous adaptations of the book over the decades, it remains a niche pop culture curiosity.
John happens to be of the very particular demographic for whom the 1984 adaptation was formative – as were Masefield scholar Philip W. Errington and acclaimed children's fantasy book author Piers Torday, who recently adapted "The Box of Delights" for the stage for the first time.
In the final episode of season two of Hard to Believe, John explores the story and legacy of John Masefield and his enduring, magical tale of Christmas.
You can find Errington's work here.
Piers Torday's website is www.pierstorday.co.uk
Listen, Subscribe, and Rate Our Show:
Like Us on Facebook:
Follow Us on Twitter:
Follow Us on Instagram:
Say Hello: