2 Fast 2 Forever #303 – The Arrival of a Train at La Ciotat (1897)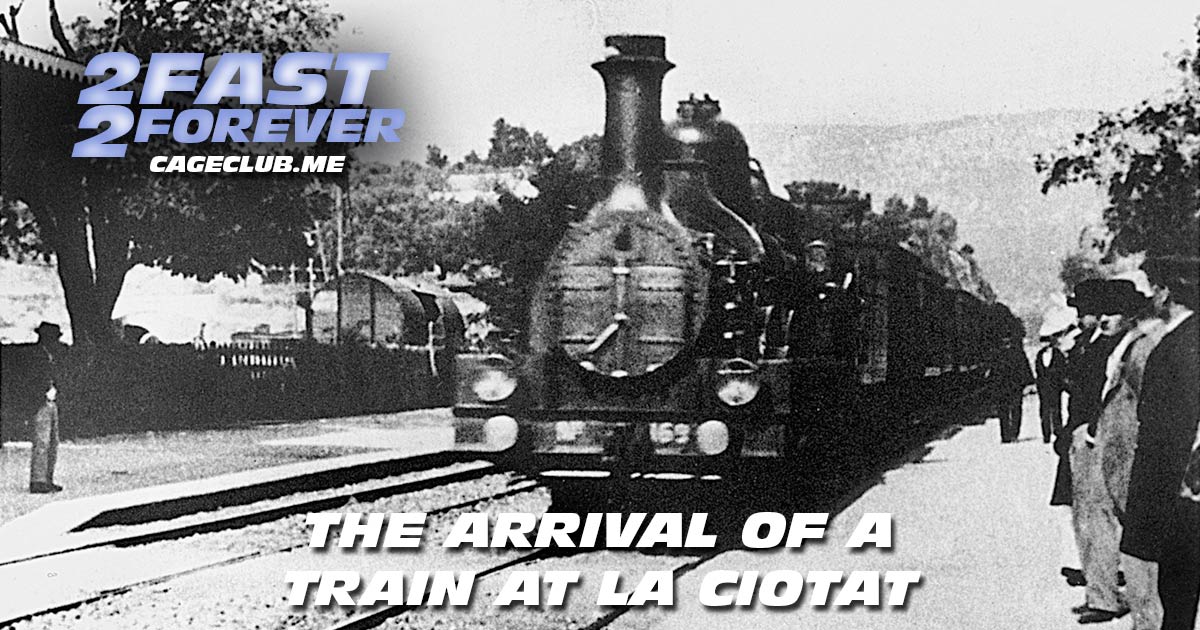 We're kicking it WAY old school this week as Tobin Addington drops by to give us a little bit of film history as we discuss The Arrival of a Train at La Ciotat! In what's quite possibly the first vehicle ever captured on film, we talk about the Lumiere Brothers' methodology in capturing this shot, the many iterations this film has seen throughout the years, and whether or not Dominic Toretto and the family could have hijacked this train. We also discuss the lessons that Thomas Edison learned from the Lumieres and we debunk some myths surrounding this film. Joe picks up on something very insightful. Tobin shares some recommendations on other films to watch from this era. We dive down a rabbit hole of the history of movie trailers and nepo babies. We play the Letterboxd game.
Visit our Patreon page at patreon.com/2fast2forever. Extra special shout-out to Alex Elonen, Nick Burris, Brian Rodriguez (High School Slumber Party), Michael McGahon, Lane Middleton, Jason Rainey, Wes Hampton, Mike Gallier, Josh Buckley (Whole Lotta Wolves), Michael Moser, and Christian Larson for joining at the "Interpol's Most Wanted" level or above!
Want to re-live past memories? Find all episodes from past laps here.
Intro music by Nico Vasilo. Interlude and outro music by Wes Hampton.
Listen, Subscribe, and Rate Our Show:
Like Us on Facebook:
Follow Us on Twitter:
Follow Us on Instagram:
Explore and Say Hello: