2 Fast 2 Forever #286 – The Blooper Reel | Life in the Fast Lane #9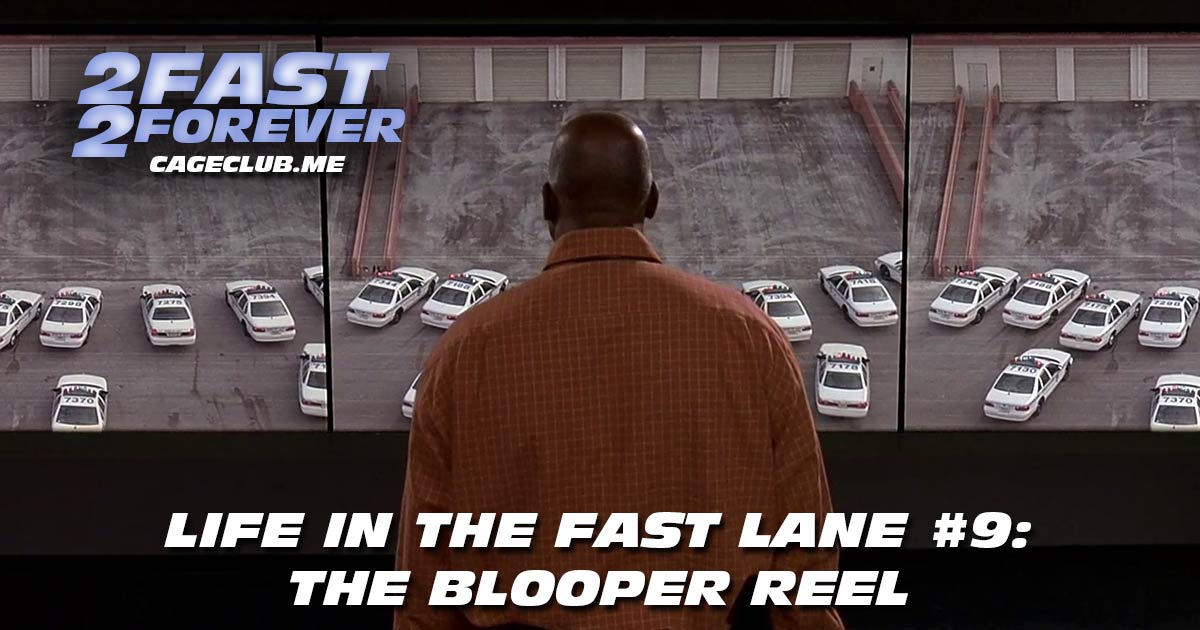 We're back with another Life in the Fast Lane, and we've got a big ol' mailbag — including our longest bleep yet — because Joey goofed on something a while back and only recently got his act together. We then head "On the Streets" to discuss whether or not we got a true insider tip, to learn (once and for all?) how to pronounce Fast X, and to break down the new Fast X poster. Joe shares some thoughts (and history) on St. Patrick's Day and sees (via video!) how Joey reacts to the (editor's note: terrible) shows he watches. Joey poorly spoils the Adam Driver movie 65. We enter the calm before the storm in 2 Fast 2 Furious Minute 84: The Blooper Reel (51:30).
Visit our Patreon page at patreon.com/2fast2forever. Extra special shout-out to Ben Milliman, Alex Elonen, Nick Burris, Brian Rodriguez (High School Slumber Party), Michael McGahon, Lane Middleton, Jason Rainey, Wes Hampton, Mike Gallier, Josh Buckley (Whole Lotta Wolves), and Michael Moser for joining at the "Interpol's Most Wanted" level or above!
Want to re-live past memories? Find all episodes from past laps here.
Intro music by Nico Vasilo. Interlude and outro music by Wes Hampton.
Listen, Subscribe, and Rate Our Show:
Like Us on Facebook:
Follow Us on Twitter:
Follow Us on Instagram:
Explore and Say Hello: