Hard to Believe #065 – The Myth of the Second Amendment – with Joe Patrice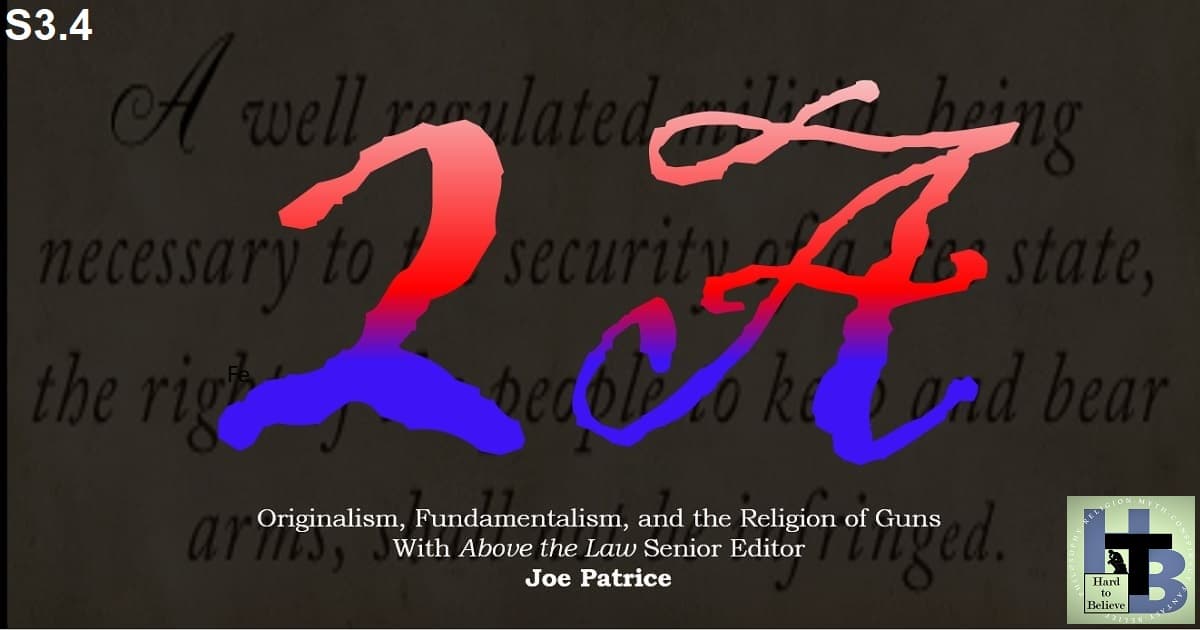 In light of recent events, John wanted to turn his attention to one of the most troubling developments in right-wing politics in the last couple decades: deliberate perversion of the Second Amendment by an extremist right-wing movement that we all, for some reason, have allowed to dictate the terms of the discussion.
There's a lot wrapped up in this, but none looms larger than the nonsensical, incoherent legal doctrine of originalism, which is closely tied to religious fundamentalism and shares both a similar DNA as well as a large overlapping of adherents.
So to talk about that, John invited his friend Joe Patrice, senior editor at the legal news website Above the Law, to explain why most people – on both sides – are either in part or in total wrong about what they belief the Second Amendment is, and what we can do to bring back a truly originalist interpretation of it.
Joe is on Twitter @JosephPatrice
Listen, Subscribe, and Rate Our Show:
Like Us on Facebook:
Follow Us on Twitter:
Follow Us on Instagram:
Say Hello: