Hard to Believe #072 – The Heathen Queen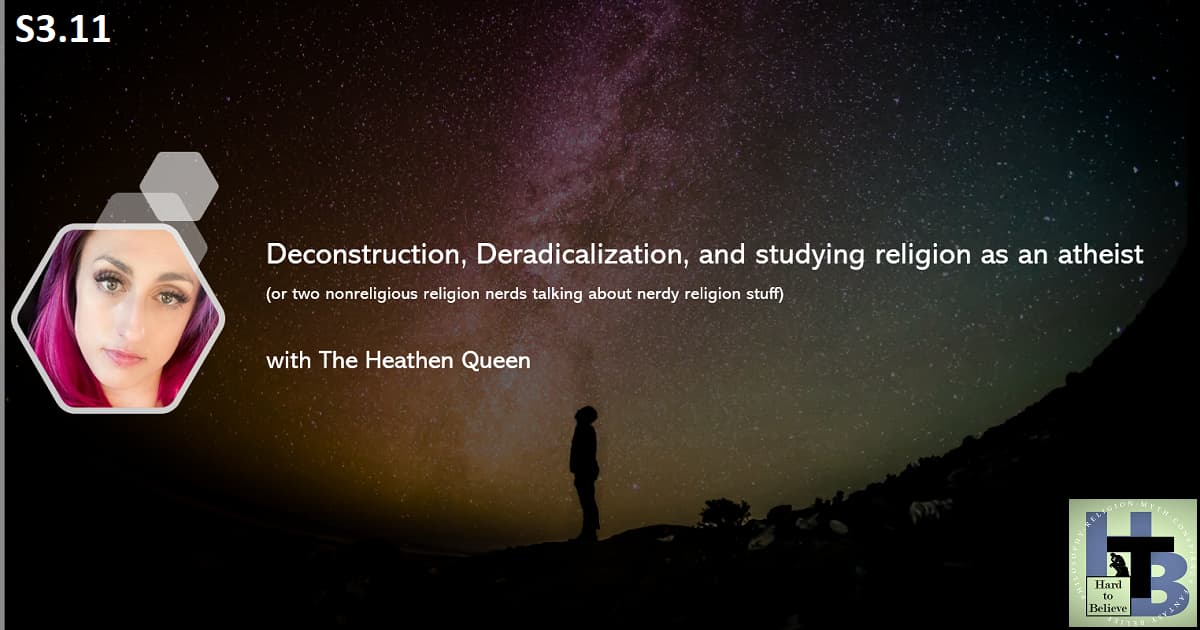 In this episode, John talks to a kindred spirit – someone you may know from YouTube, TikTok, Twitter, or elsewhere on the internet as the Heathen Queen.
She uses her internet platform to both dunk on bigoted Christian apologists and facilitate informative conversations with scholars about religion, the Bible, and history. John talks to her about her time as Christian fundamentalist, her deconstruction, and, frankly, just the nerdy religion stuff they're both into.
You can find her on Twitter @queen0fheathens
On TikTok @queenoftheheathens
And on YouTube @HeathenQueen
Listen, Subscribe, and Rate Our Show:
Like Us on Facebook:
Follow Us on Twitter:
Follow Us on Instagram:
Say Hello: