2 Fast 2 Forever #318 – RRR (2022)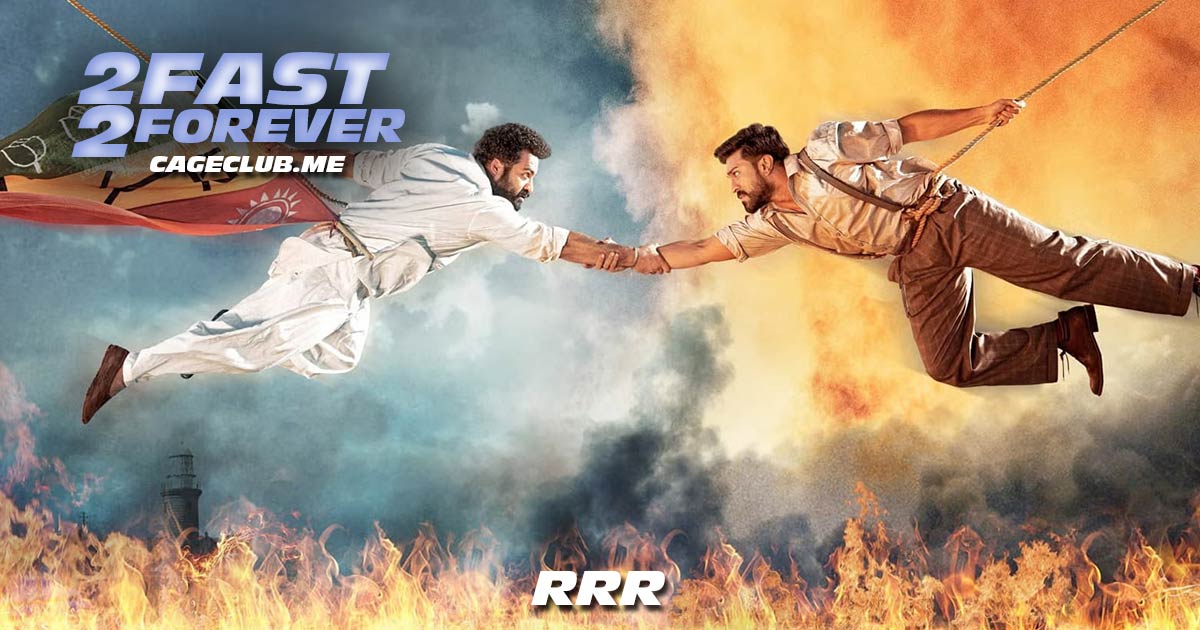 Our next pit stop on the "planes, trains, but NO automobiles" lap is RRR, and we have to wonder: is this a Fast & Furious movie? After discussing our limited history with Bollywood films, Joe admires their pageantry and Joey shares his love for a delayed title card. We talk about character parallels to the family, how this movie follows Chris Morgan's directive of "cool wins every time," and whether or not Vin Diesel could learn the right lessons from RRR. We talk about the many plot twists (which all make narrative sense!), moving from automancers to audiomancers, and a bevy of vehicles (sorry, methods of transportation) — including a handful of brand new ones!
Visit our Patreon page at patreon.com/2fast2forever. Extra special shout-out to Alex Elonen, Nick Burris, Brian Rodriguez (High School Slumber Party), Michael McGahon, Lane Middleton, Jason Rainey, Wes Hampton, Mike Gallier, Josh Buckley (Whole Lotta Wolves), Michael Moser, Christian Larson, Terra New One, and Aaron Woloszyn for joining at the "Interpol's Most Wanted" level or above!
Want to re-live past memories? Find all episodes from past laps here.
Intro music by Nico Vasilo. Interlude and outro music by Wes Hampton.
Listen, Subscribe, and Rate Our Show:
Like Us on Facebook:
Follow Us on Twitter:
Follow Us on Instagram:
Explore and Say Hello: