2 Fast 2 Forever #075 – 2 Fast 2 Furious (Lap 6)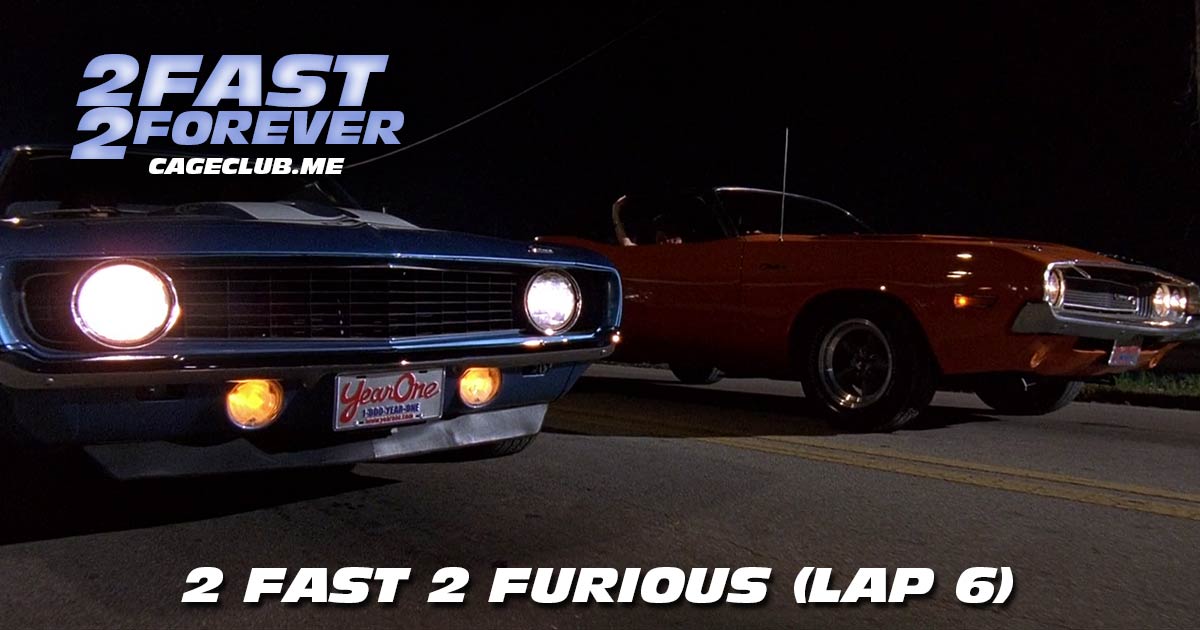 We're continuing to kick it old school this lap as we hunt for cars not adorned in neon on the streets of Miami in 2 Fast 2 Furious! We're joined by Nate Milton of the Rocky Maivia Picture Show and The Kings of Sport to talk about a movie with a decided lack of Dwayne Johnson. What this movie *does* have is a whole lot of Roman and Tej, and Nate helps us break down their introductions in this movie, as well as how they evolved throughout the series. (Movie conversation begins around 44:45.)
Note: Our schedule has updated since we recorded this episode. We will be covering Bullitt next week, not Bloodshot. Stay safe out there, familia.
Missed our #family watch party? (It was a lot of fun!) Catch up on some of the festivities with this pre-roll playlist we put together on YouTube.
Visit our Patreon page at patreon.com/2fast2forever. Extra special shout-out to Ben Milliman, Jake Freer, Alex Elonen, and Nick Burris for joining at the "Interpol's Most Wanted" level or above!
Want to re-live past memories? Find all episodes from past laps here.
Intro music by Nico Vasilo. Interlude and outro music by Wes Hampton.


Listen, Subscribe, and Rate Our Show:
Like Us on Facebook:
Follow Us on Twitter:
Follow Us on Instagram:
Explore and Say Hello: