Hard to Believe #037 – Bry Jensen – Host of "Pontifacts"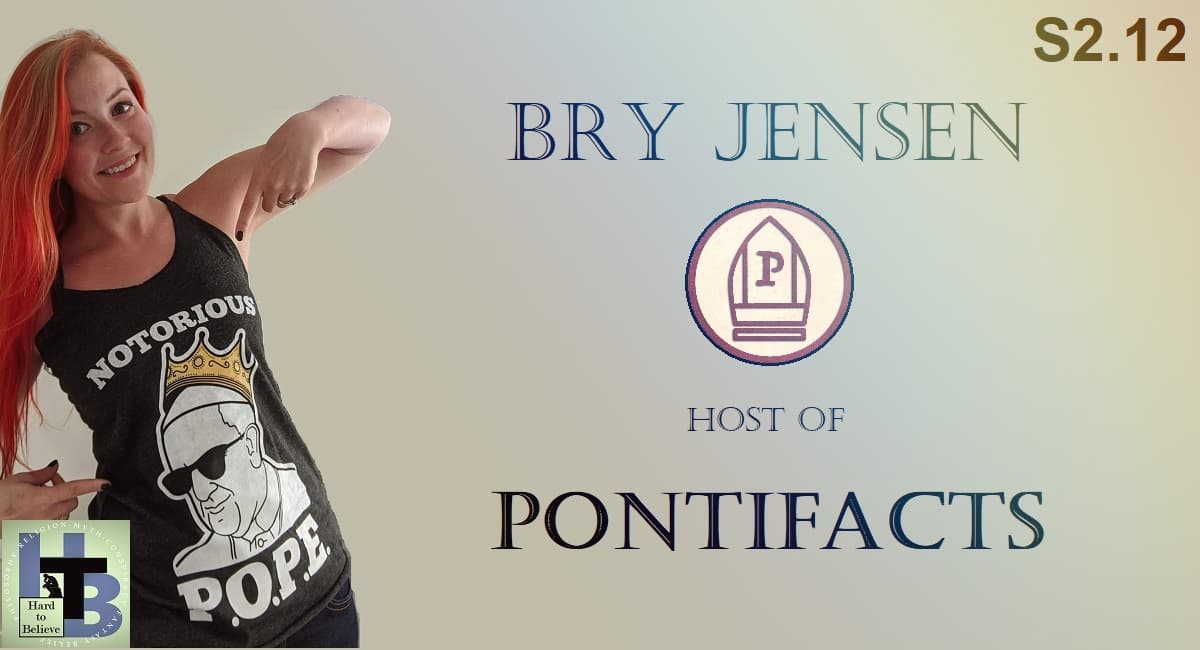 The Pope is the most powerful, influential, and prominent religious figure in the Western world. And there have been a lot of popes (the current one is the 266th) who have lived through a lot of history.
Three years ago, Bry Jensen, along with her best friend Fry Cukjati, decided it would be fun to look at the history of the papacy by chronicling the lives and careers of every pope in history. The result was the podcast Pontifacts. Now that they are 100 full episodes in – and approaching the close of the first millennium – Bry talked to John about how the project is coming along, what she has learned about the evolution of the papacy, which lesser-known popes should be better known, and whether any story in papal history could ever be as good as the Cadaver Synod.
Follow Pontifacts on Twitter @pontifactspod
Check out their official site here.
Like Us on Facebook:
Follow Us on Twitter:
Follow Us on Instagram:
Say Hello: