Hard to Believe #040 – Octavia of Earth – with Anand Kalra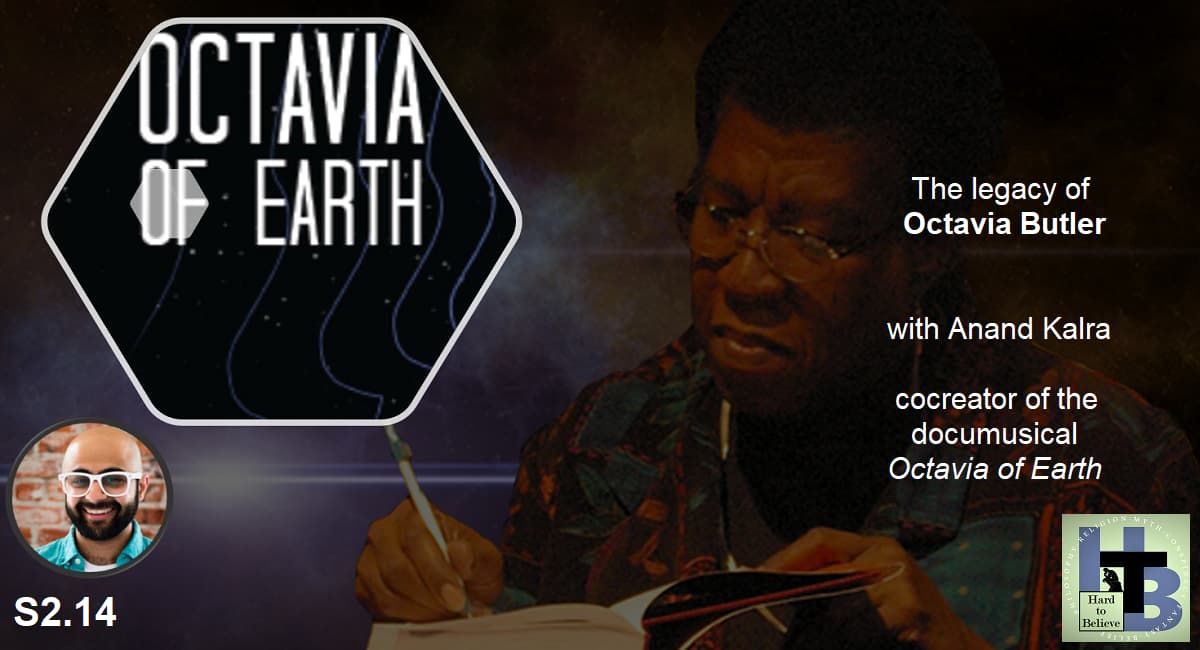 Octavia Butler is inarguably one of the greatest science fiction authors of all time, and she may well also be the most important one of our time. She was taken from this world far too early in 2006, but her work continues to speak to and for a beleaguered world, and has found an emerging and increasingly devout audience in social justice circles and among marginalized groups to whom her work has always spoken in profound and hopeful ways.
In this episode, John is joined by Anand Kalra, founding director of Uncaged Librarian Arts & Information. He has worked in K-12 public schools, early childhood education, academic libraries, LGBT advocacy, and public health policy. He is the producer, director, and lyricist from Octavia of Earth, a documusical about the live of Octavia Butler, which is now being developed into a feature film.
You can learn more about Octavia of Earth here: http://www.octaviaofearth.org/
You can learn more about Uncaged Librarian Productions here: https://uncagedlibrarianmusic.com/
Like Us on Facebook:
Follow Us on Twitter:
Follow Us on Instagram:
Say Hello: