2 Fast 2 Forever #228 – Lock, Stock and Two Smoking Barrels (1998)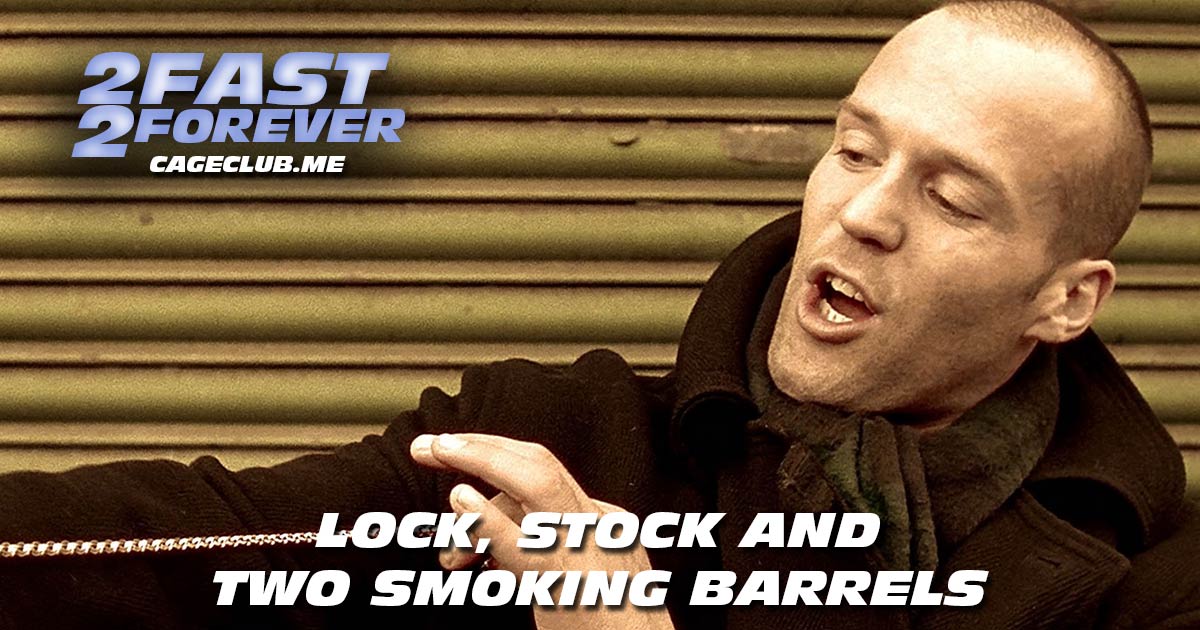 We're heading back to Jason Statham's first on-screen role with patron Lane Middleton's pick of Lock, Stock and Two Smoking Barrels! Before we talk about all things Guy Ritchie and "Bacon", Joe tells us how his dad went full Two-Lane Blacktop before we chat about the new episode of The Endgame (Season 1, Episode 2) and dive into the 2 Fast 2 Furious Minute (25:00) to see the down-and-back race kick off. Then, we dive into Lock, Stock and Two Smoking Barrels (39:00) and compare it to later Guy Ritchie movies, other 90s indie movies, and more. We talk about Statham's film debut, Sting, Tom Cruise, "Channing Table", and more issues with smells in movies. We also uncover the origin of why Deckard hates Hobbs. Joe asks himself, "What is Dracula?" and mistakes a movie shot in Pittsburgh for a British film.
Visit our Patreon page at patreon.com/2fast2forever. Extra special shout-out to Ben Milliman, Jake Freer, Alex Elonen, Nick Burris, Brian Rodriguez (High School Slumber Party), Hayley Gerbes, Christian Larson, Michael McGahon, and Lane Middleton for joining at the "Interpol's Most Wanted" level or above!
Want to re-live past memories? Find all episodes from past laps here.
Intro music by Nico Vasilo. Interlude and outro music by Wes Hampton.


Listen, Subscribe, and Rate Our Show:
Like Us on Facebook:
Follow Us on Twitter:
Follow Us on Instagram:
Explore and Say Hello: