Hard to Believe #044 – Rev. Dr. Marcia Ledford – The Religious Left in the Age of Trumpism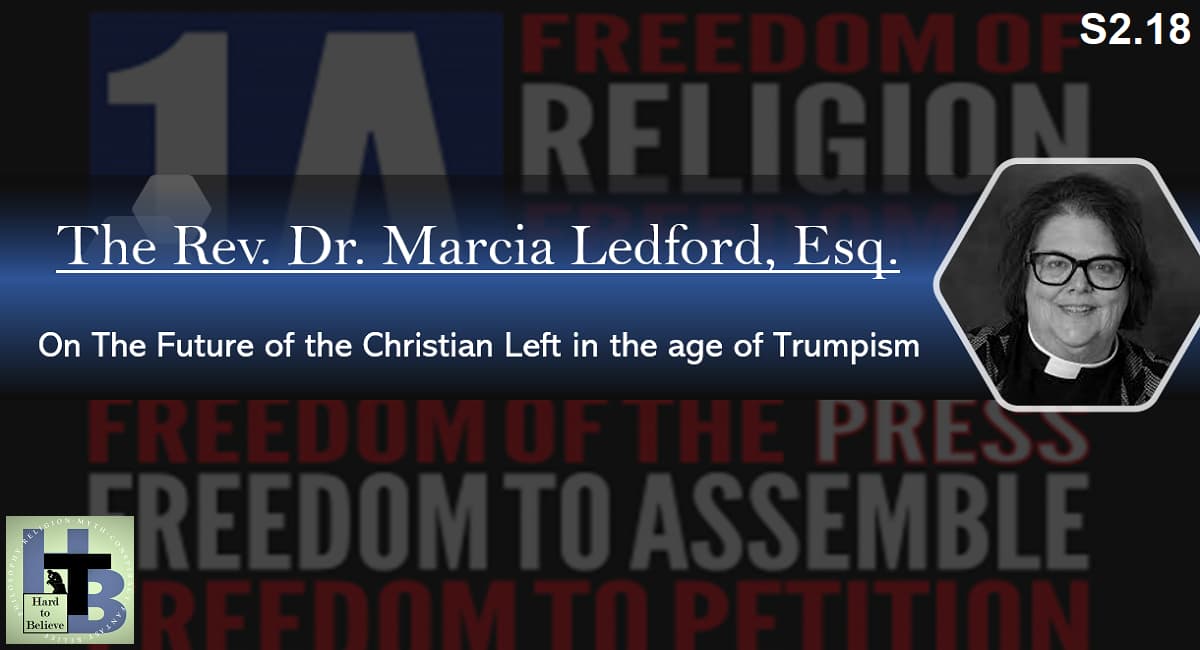 Recently, the groups American Atheists and Mississippi Humanist Association filed a lawsuit against the state of Mississippi over it "In God We Trust" license plate. The lawsuit accuses the state of violating the first amendment right of freedom of speech and religion by in effect forcing them to invoke God on their personal property.
On a related note, there's a chance you've noticed that, over the last decade or so, the religious right has developed a very public preoccupation with what they call "religious liberty".
But keep in mind, these are not the same causes.
The secular, Constitutional concept of religious freedom has little if anything to do with religious fundamentalism at the heart of the term "religious liberty", but the obfuscation of these two things is, for the "religious liberty" people, the point.
Civil rights attorney and Episcopal priest the Rev. Dr. Marcia Ledford joins John to discuss the state of religious freedom and the Christian Left in the time of Trumpism.
Like Us on Facebook:
Follow Us on Twitter:
Follow Us on Instagram:
Say Hello: