2 Fast 2 Forever #283 – "This is Lance. Lance Barnebe. From school." | Life in the Fast Lane #8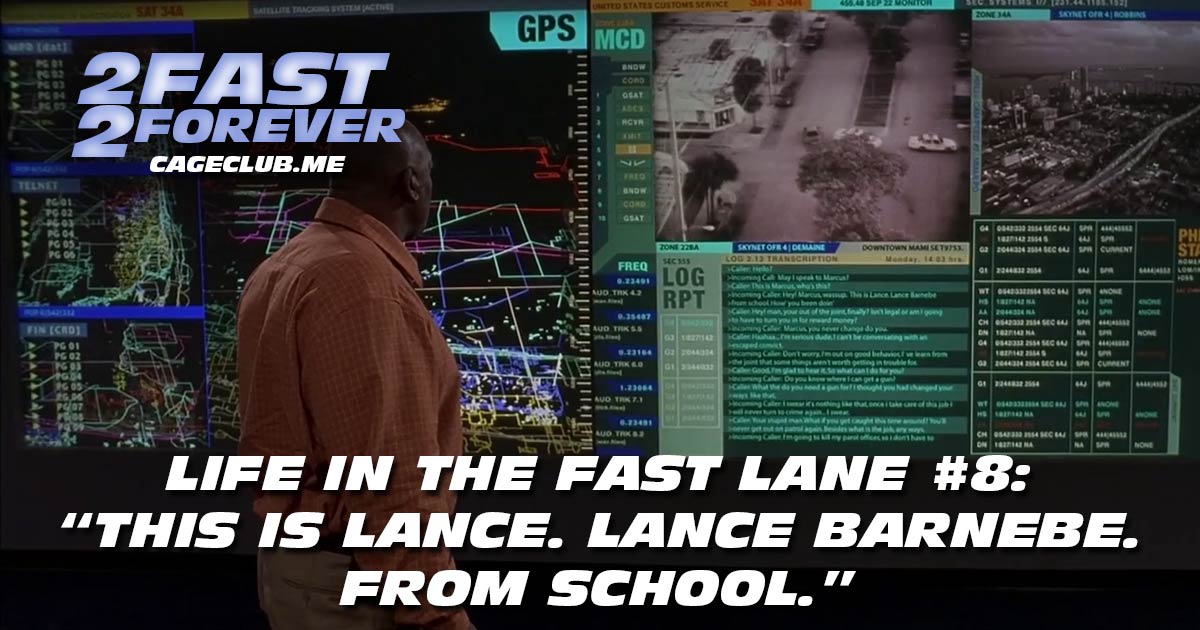 It's time for another jam-packed installment of Life in the Fast Lane — and this is a wild one. After cracking the mailbag and doing a lot of (needless) #MagicMics planning, we unveil that history has been made. We talk about the XFL, Vin Diesel at the NBA All-Star Game, and share an "update" on the status of the Letty-led F&F movie. Joe shares an Oscar roundup and a trash TV roundup. Joey shares a bunch of bad food decisions he's made lately. We struggle through the Fate of the Furious trailer before entering the 2 Fast 2 Furious Minute (1:13:30), where we find something truly incredible.
Visit our Patreon page at patreon.com/2fast2forever. Extra special shout-out to Ben Milliman, Alex Elonen, Nick Burris, Brian Rodriguez (High School Slumber Party), Michael McGahon, Lane Middleton, Jason Rainey, Wes Hampton, Mike Gallier, Josh Buckley (Whole Lotta Wolves), and Michael Moser for joining at the "Interpol's Most Wanted" level or above!
Want to re-live past memories? Find all episodes from past laps here.
Intro music by Nico Vasilo. Interlude and outro music by Wes Hampton.
Listen, Subscribe, and Rate Our Show:
Like Us on Facebook:
Follow Us on Twitter:
Follow Us on Instagram:
Explore and Say Hello: