2 Fast 2 Forever #222 – In the Name of the King: A Dungeon Siege Tale (2007)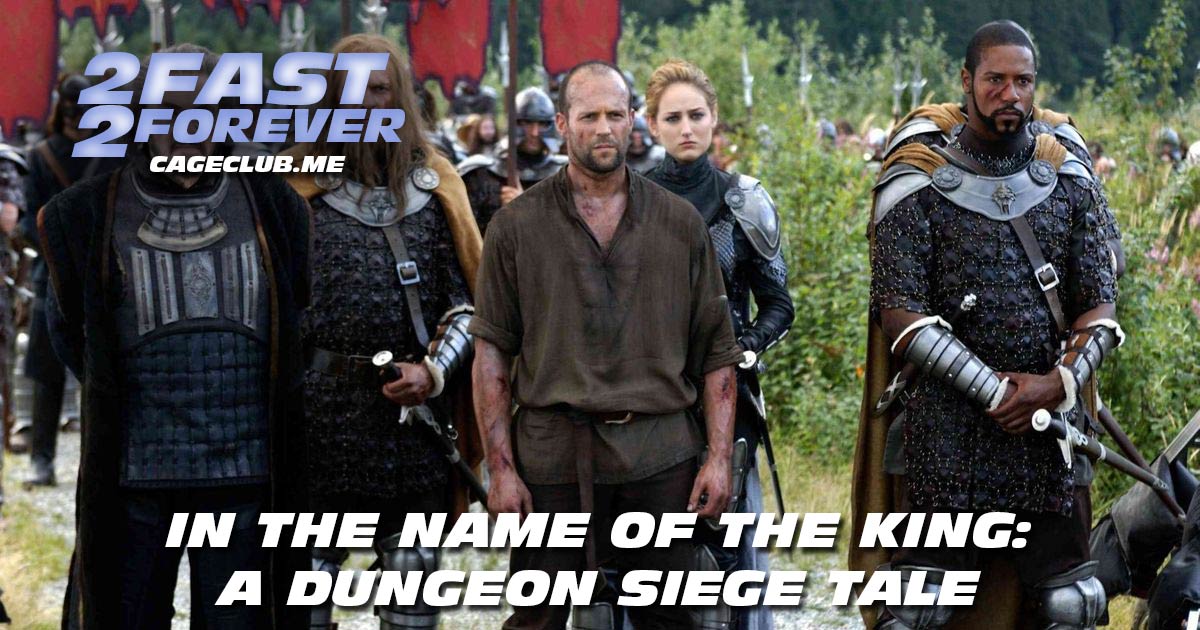 Jason Statham plays a farmer named Farmer in In the Name of the King: A Dungeon Siege Tale, and we're here to tell you all about it. After more kitten talk (and the sharing of kitten pictures, which I guess you can't see because this is an audio medium), we share a quick update to the #2F2F format and then learn a lot about Jordana Brewster. (Or do we?) Then, we remember Elian Gonzalez in the 2 Fast 2 Furious Minute (33:35) before focusing our magic and talking about Justin Kleinman's movie pick, In the Name of the King (44:20). Joey teaches a quick course in Uwe Boll 101 and Joe compares Boll to Christopher Moltisanti. We talk about mind swords, the movie's *iconic* final line, and the out-of-place music before heading to Letterboxd to see if anyone has this in their Top 4.
Visit our Patreon page at patreon.com/2fast2forever. Extra special shout-out to Ben Milliman, Jake Freer, Alex Elonen, Nick Burris, Brian Rodriguez (High School Slumber Party), Hayley Gerbes, Christian Larson, Michael McGahon, and Lane Middleton for joining at the "Interpol's Most Wanted" level or above!
Want to re-live past memories? Find all episodes from past laps here.
Intro music by Nico Vasilo. Interlude and outro music by Wes Hampton.


Listen, Subscribe, and Rate Our Show:
Like Us on Facebook:
Follow Us on Twitter:
Follow Us on Instagram:
Explore and Say Hello: