2 Fast 2 Forever #214 – Collateral Beauty (2016)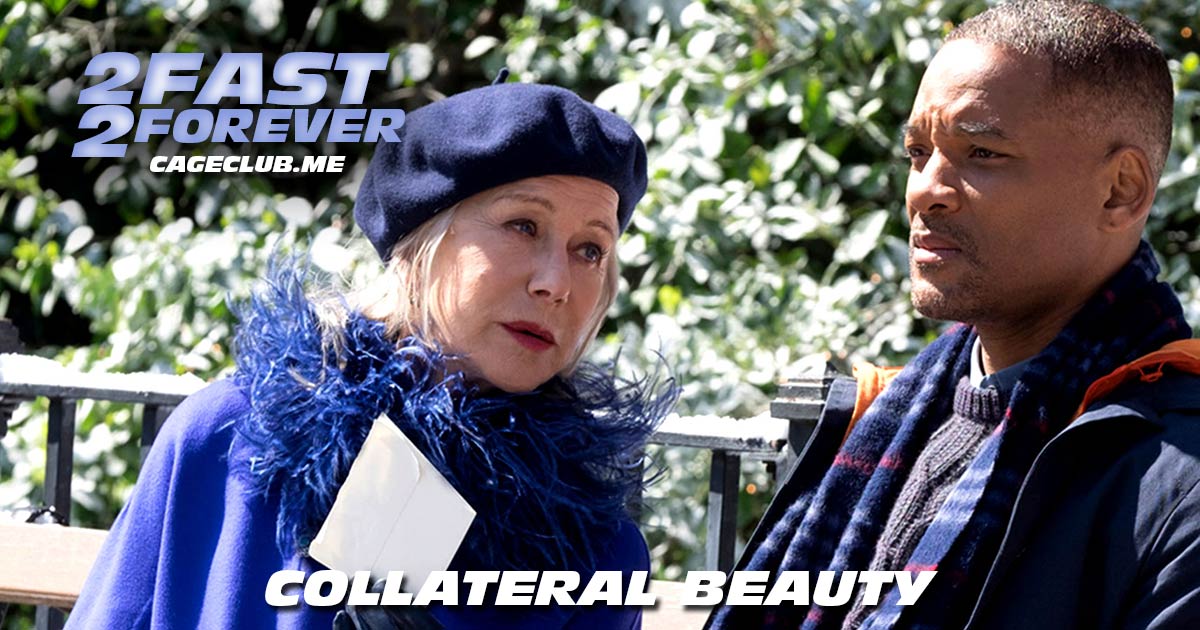 We're celebrating the holiday season with Collateral Beauty, a movie that's so crazy and unique that it must be seen to be believed. After giving an update on our Turbos for Tots donations, we finally (hopefully) spend our final minute at Carter Verone's house in the 2 Fast 2 Furious Minute (18:05). Then, we welcome in Alonso Duralde (Linoleum Knife, I'll Be Home for Christmas Movies) to talk all about Collateral Beauty (and Christmas movies in general). We talk about "the Collateral Beauty cinematic universe," how the plot is basically a Nathan For You premise, and the difference between "half-star" and "zero-star" movies. Plus, is Mama Shaw actually death incarnate?
Visit our Patreon page at patreon.com/2fast2forever. Extra special shout-out to Ben Milliman, Jake Freer, Alex Elonen, Nick Burris, Brian Rodriguez (High School Slumber Party), Hayley Gerbes, Christian Larson, Michael McGahon, and Lane Middleton for joining at the "Interpol's Most Wanted" level or above!
Want to re-live past memories? Find all episodes from past laps here.
Intro music by Nico Vasilo. Interlude and outro music by Wes Hampton.


Listen, Subscribe, and Rate Our Show:
Like Us on Facebook:
Follow Us on Twitter:
Follow Us on Instagram:
Explore and Say Hello: