2 Fast 2 Forever #040 – Hobbs & Shaw Preview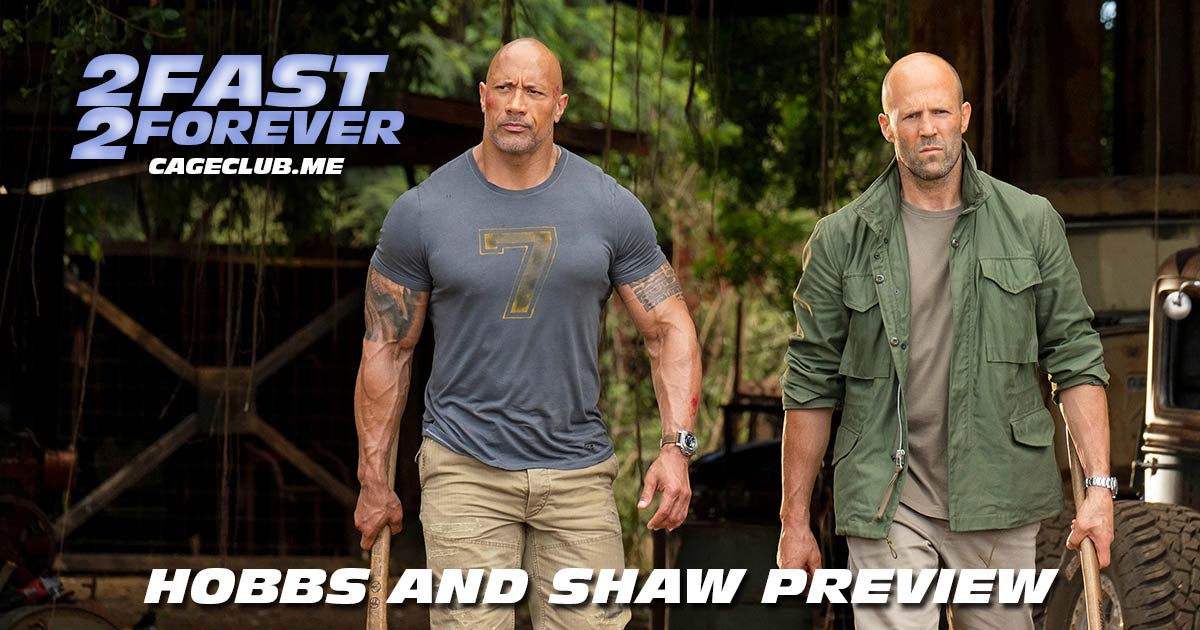 With Hobbs & Shaw just one week away, we're taking a quick detour from our walk down memory chain to preview the fastest and most furious movie of the summer. Before we talk about what we want and don't want out of the ninth installment in the franchise, we open the mailbag and cover another great Fast and Furious minute. Then, with the memory of the movie's trailers wiped from our brain, we look forward to what we're hoping for, what we'd groan if we saw, and then take guesses at the fastest character, the most furious character, and more. Join us on our family field trip to see the movie next week, and then stay tuned for our initial, spoiler-free reactions immediately after the movie drops!
Visit our Patreon page at patreon.com/2fast2forever. Extra special shout-out to Ben Milliman for joining at the "Interpol's Most Wanted" level or above!
Want to re-live past memories? Find all episodes from past laps here.


Listen, Subscribe, and Rate Our Show:
Like Us on Facebook:
Follow Us on Twitter:
Follow Us on Instagram:
Explore and Say Hello: