2 Fast 2 Forever #291 – Lap 12 Tune-Up (Recap/Relap)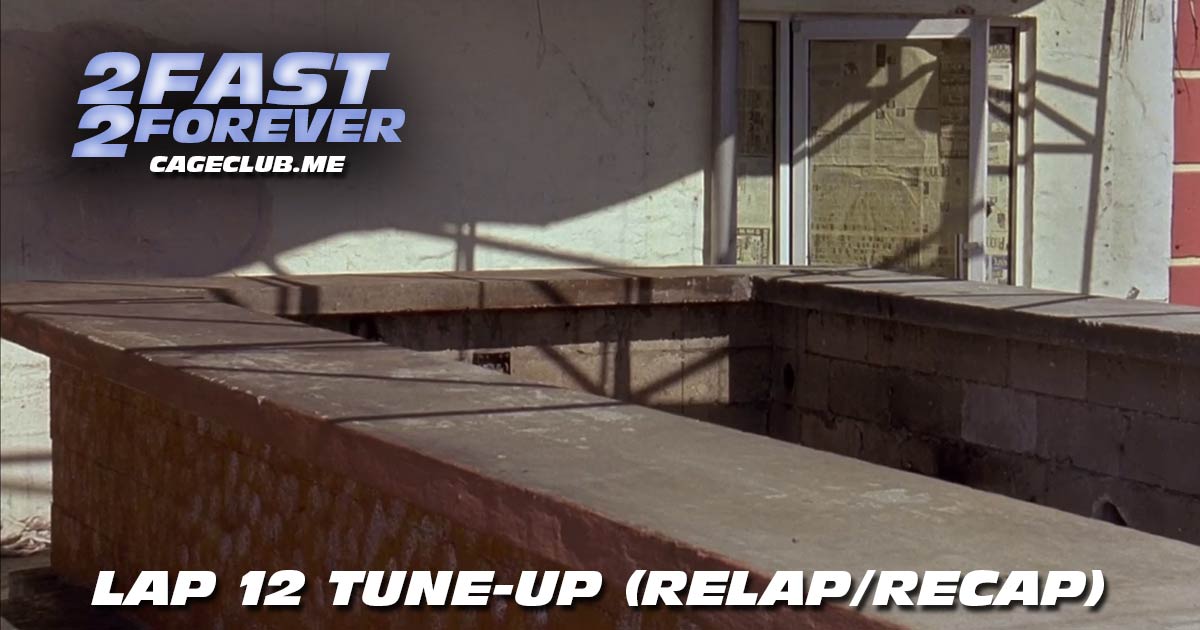 We're closing out our Vin Diesel lap and welcoming in Lap 13 in our mechanic-prescribed Lap 12 Tune-Up / Relap / Recap. Jessica Collins (a.k.a. Montez) is here for the full episode for her Lap 12 swan song. With nothing to recap, is there reason for the Montez Minute? Regardless, she goes full South, reflects on the franchise, and takes the character quiz (again? or for the first time?). We all share our rankings (featuring a fun new twist), then discuss two early Vin Diesel appearances you can find on YouTube: Breakin' in the USA (starting at 28:40) and Multi-Facial (starting at 37:15). We discuss Dom's lack of breakdancing and rapping in the Fastiverse, explore Vin Diesel's Wiki, and dive deep into Vin's writing/directing debut to wonder: could he have been destined for greater things? We also talk about Viewmasters, "classy" beer, and an idea for a future lap. Plus! We talk about the second trailer for Fast X (starting at 58:20) as some of the plot points and connections seem to start falling into place. We announce next lap's theme.
Visit our Patreon page at patreon.com/2fast2forever. Extra special shout-out to Ben Milliman, Alex Elonen, Nick Burris, Brian Rodriguez (High School Slumber Party), Michael McGahon, Lane Middleton, Jason Rainey, Wes Hampton, Mike Gallier, Josh Buckley (Whole Lotta Wolves), and Michael Moser for joining at the "Interpol's Most Wanted" level or above!
Want to re-live past memories? Find all episodes from past laps here.
Intro music by Nico Vasilo. Interlude and outro music by Wes Hampton.
Listen, Subscribe, and Rate Our Show:
Like Us on Facebook:
Follow Us on Twitter:
Follow Us on Instagram:
Explore and Say Hello: