2 Fast 2 Forever #252 – Hell or High Water (2016)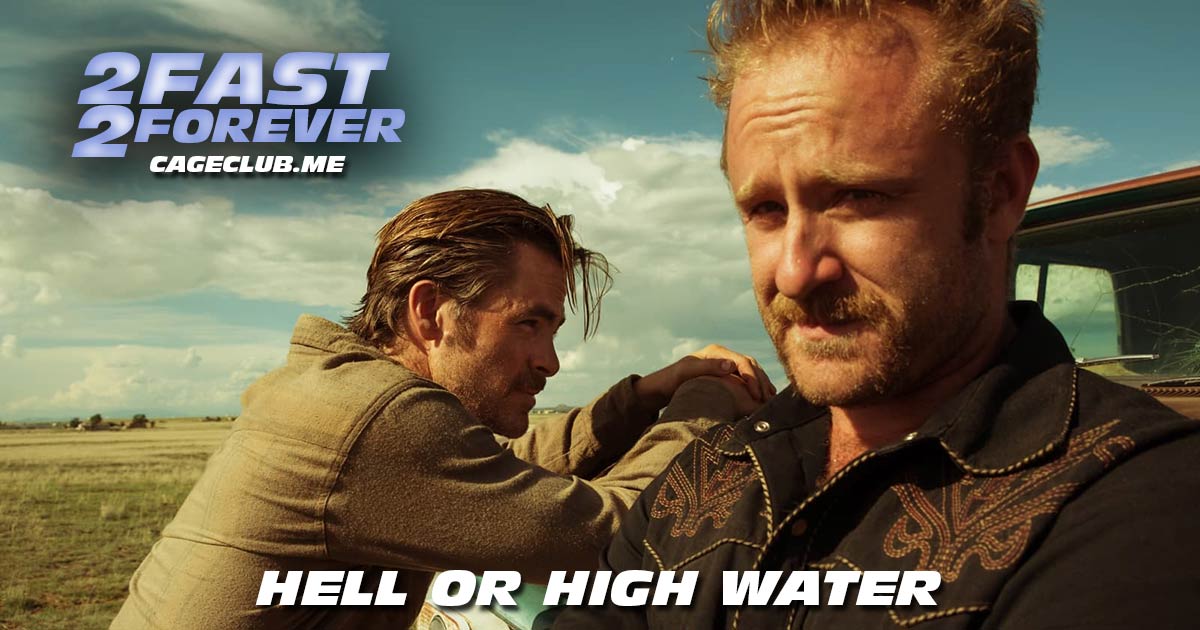 We're "enemies forever" on this week's episode of the podcast as we head to West Texas to talk about Hell or High Water! After hearing about Joe's exciting weekend in Pittsburgh, we take to the riverboat in the 2 Fast 2 Furious Minute (29:40) before diving into the Alex Elonen's patron pick (38:25). Joining us "off the bench" is fan favorite (and now "pinch hitter") Garrett Smith (Killer Bs Podcast) to talk about Taylor Sheridan's neo-noir Western. We talk about the murky (?) politics of the film, Taylor Sheridan's gritty filmography, and how Hell or High Water teaches you to clean money. We uncover things new to heist films and admire the way Hell or High Water bucks typical filmic conventions. We get into what this movie's about — and what it's about — before almost forgetting to make our heist team picks.
Want a mind-bending experience? We discovered after recording the episode that Joe had, in fact, seen this movie already. (In theaters, too!)
Visit our Patreon page at patreon.com/2fast2forever. Extra special shout-out to Ben Milliman, Alex Elonen, Nick Burris, Brian Rodriguez (High School Slumber Party), Hayley Gerbes, Michael McGahon, and Lane Middleton for joining at the "Interpol's Most Wanted" level or above!
Want to re-live past memories? Find all episodes from past laps here.
Intro music by Nico Vasilo. Interlude and outro music by Wes Hampton.
Listen, Subscribe, and Rate Our Show:
Like Us on Facebook:
Follow Us on Twitter:
Follow Us on Instagram:
Explore and Say Hello: