2 Fast 2 Forever #255 – F9 (Lap 11)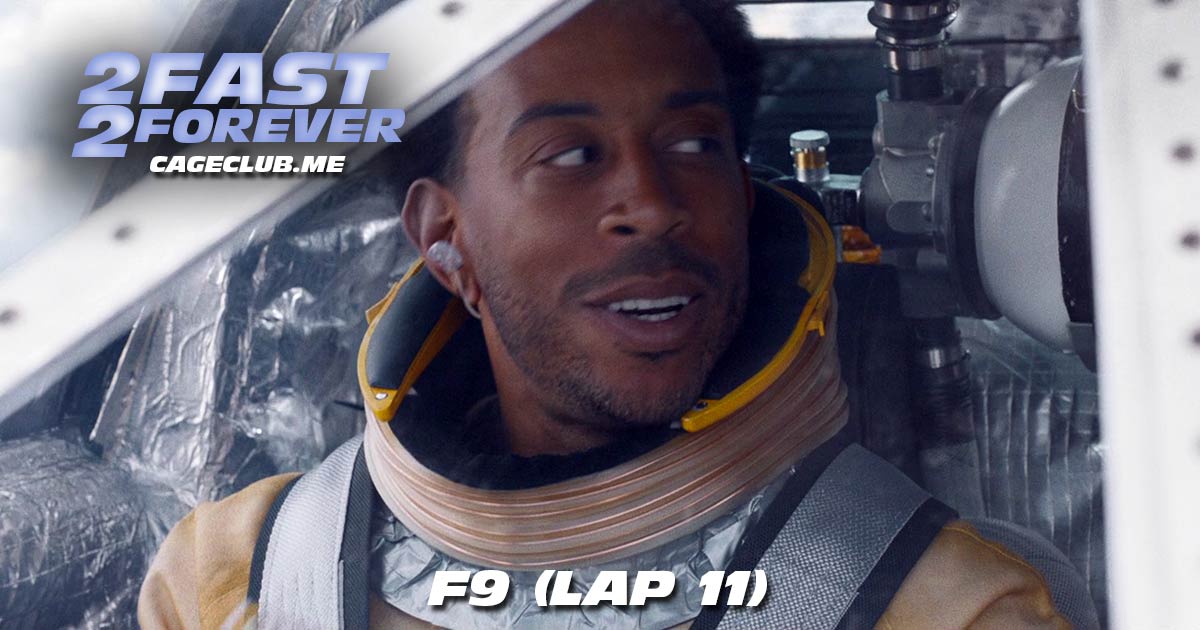 We're closing out the Fast & Furious portion of Lap 11 with F9, and we're joined by returning guest (and family member) Nate Milton! After Joe introduces a new (real life) game and Joey does a quick movie roundup, we check in on Vanessa Hudgens and get some Lap 12 movie picks from our patrons before heading to the 2 Fast 2 Furious Minute (30:40) to do some more detective work on what Roman's eating. Then, Nate joins us to talk about F9 (39:40), and he's coming in hot! He talks about his key takeaways from his first watch of the film, what the lack of The Rock means to this movie (and John Cena's role as his replacement), and how the franchise's characters and films compare to the world of wrestling (because of course). We talk about the return of Mia, when "peak Roman" was, and whether or not Marlon Wayans would fit in the Fastiverse. Did Roman and Tej kiss in outer space? What's Nate's new moniker for Cipher's F9 haircut? Should we hate Deckard Shaw? We answer all these questions — and talk about a whole lot more — in this super-sized episode!
Visit our Patreon page at patreon.com/2fast2forever. Extra special shout-out to Ben Milliman, Alex Elonen, Nick Burris, Brian Rodriguez (High School Slumber Party), Hayley Gerbes, Michael McGahon, Lane Middleton, and Jason Rainey for joining at the "Interpol's Most Wanted" level or above!
Want to re-live past memories? Find all episodes from past laps here.
Intro music by Nico Vasilo. Interlude and outro music by Wes Hampton.
Listen, Subscribe, and Rate Our Show:
Like Us on Facebook:
Follow Us on Twitter:
Follow Us on Instagram:
Explore and Say Hello: