2 Fast 2 Forever #310 – Crazy Credits | Life in the Fast Lane #14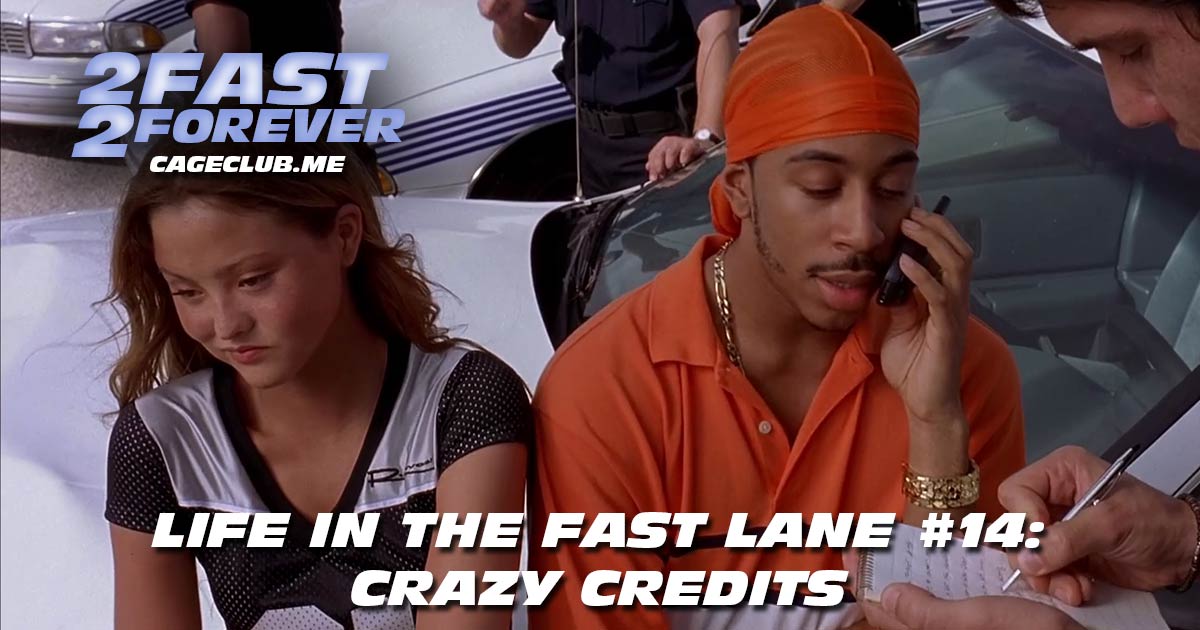 It's time for another Life in the Fast Lane and we're testing out a new run of show as we enter the era of Crazy Credits. We're kicking things off with the 2 Fast 2 Furious Minute (#89), which features a lot of locations and very little action. We then jump into Fast & Furious news to talk about the newest confirmed title (Fast & Furious Presents: Hobbs & Reyes) and to reassess Fast X's box office receipts. We also open what may be the biggest mailbag ever, wherein Joey describes some TikTok videos and buys a Fast & Furious cookbook. We talk about Roman's… earlobe?, whether the franchise could cross over with Pride & Prejudice, and if Uncle Kamata killed DK's dad. We're reminded of Ramsey's first name. We get a few new rankings. Joe shares details of recent trips. Joey does a rundown of new movie reviews.
Visit our Patreon page at patreon.com/2fast2forever. Extra special shout-out to Alex Elonen, Nick Burris, Brian Rodriguez (High School Slumber Party), Michael McGahon, Lane Middleton, Jason Rainey, Wes Hampton, Mike Gallier, Josh Buckley (Whole Lotta Wolves), Michael Moser, Christian Larson, Terra New One, and Aaron Woloszyn for joining at the "Interpol's Most Wanted" level or above!
Want to re-live past memories? Find all episodes from past laps here.
Intro music by Nico Vasilo. Interlude and outro music by Wes Hampton.
Listen, Subscribe, and Rate Our Show:
Like Us on Facebook:
Follow Us on Twitter:
Follow Us on Instagram:
Explore and Say Hello: