2 Fast 2 Forever #230 – Five Deadly Venoms (1978)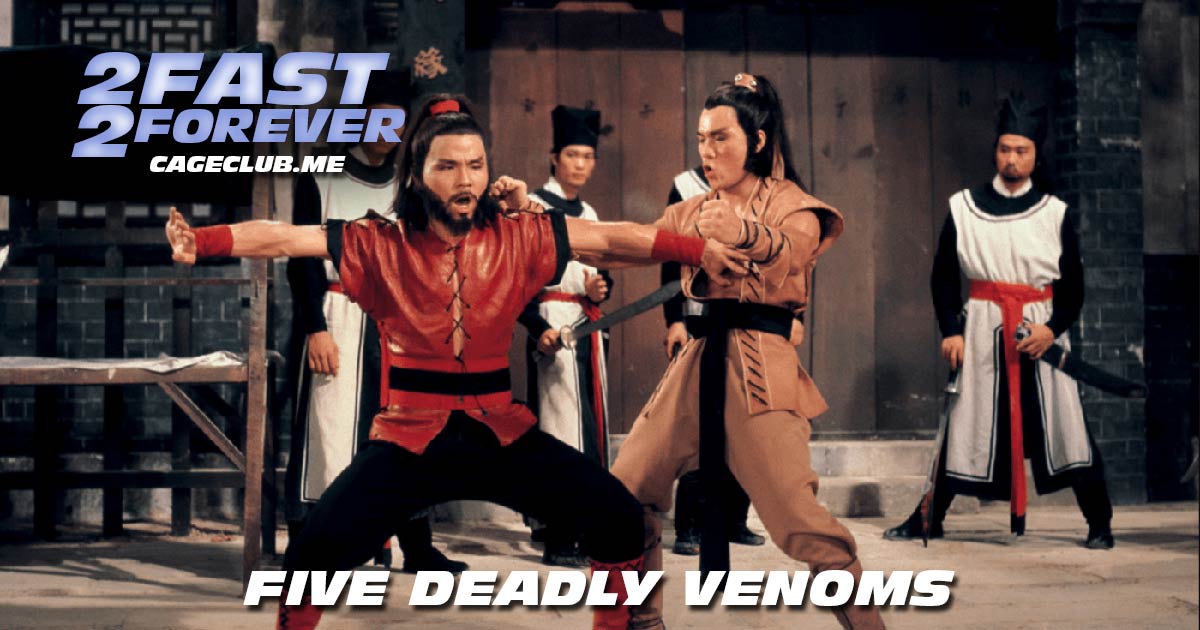 Before we close out the Shaw Brothers lap, we're taking one more journey back to the O.G. Shaw Brothers and talking about Five Deadly Venoms! After leafing through more terrible YouTube comments, we talk about the Season 2 premiere of Young Rock (18:25-24:20) before diving into the 2 Fast 2 Furious Minute (24:20) to see Brian play a game of chicken with Fonzie. Then, we welcome in John Siino (host of Shot in the Dark on upNXT and reporter for POST Wrestling) to talk all about Five Deadly Venoms (34:05). We chat with John about his extensive history with the Wu-Tang Clan and whether or not RZA (and the rest of the group) helped saved these movies from film obsolescence. We talk about the Shaw Brothers version of the Brat Pack (the "Venom Mob"), if this movie would be better as a series of boss battles, and what this would look like if someone remade it today.
Visit our Patreon page at patreon.com/2fast2forever. Extra special shout-out to Ben Milliman, Jake Freer, Alex Elonen, Nick Burris, Brian Rodriguez (High School Slumber Party), Hayley Gerbes, Christian Larson, Michael McGahon, and Lane Middleton for joining at the "Interpol's Most Wanted" level or above!
Want to re-live past memories? Find all episodes from past laps here.
Intro music by Nico Vasilo. Interlude and outro music by Wes Hampton.


Listen, Subscribe, and Rate Our Show:
Like Us on Facebook:
Follow Us on Twitter:
Follow Us on Instagram:
Explore and Say Hello: