Cinemakers: Amy Heckerling #046 – Fast Times at Ridgemont High (1982)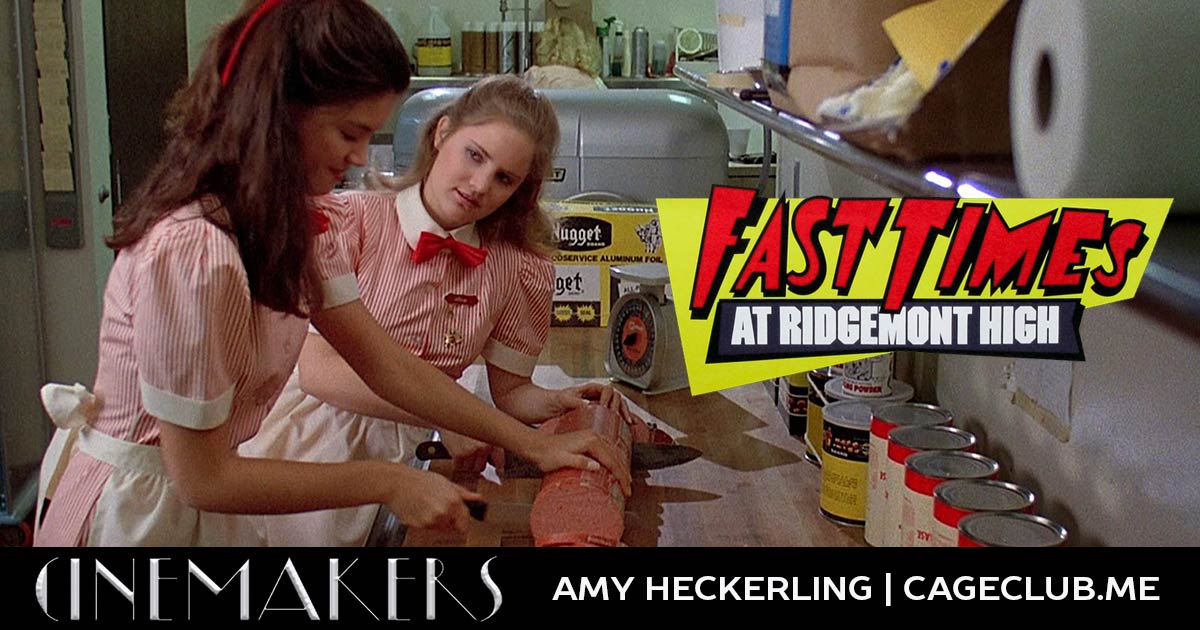 Aside from critical and commercial success, Amy Heckerling shares something in common with both Steven Soderbergh and Christopher Nolan* (the two previous directors we've covered on Cinemakers): her first film is one of her best. Fast Times at Ridgemont High is an incredible debut and one of the greatest (and funniest) high school films ever made. (It also marked the feature film debut of a certain actor we're pretty fond of around these parts.) We're thrilled to welcome in Cara of the Wistful Thinking podcast to talk about this run of Cinemakers, which is our first season to examine a female director's filmography. Fast Times set the tone for Amy Heckerling's career and, oh, what a way to begin!
*Nolan's first film was Following, but as Mike explains in this episode, that feels more like a warm-up than Nolan's true debut.
Visit our Patreon page at patreon.com/cageclub
Listen, Subscribe, and Rate Our Show:
Like Us on Facebook:
Follow Us on Twitter:
Follow Us on Instagram:
Follow Us on Letterboxd:
Explore and Say Hello: