Cinemakers: Amy Heckerling #050 – Look Who's Talking Too (1990)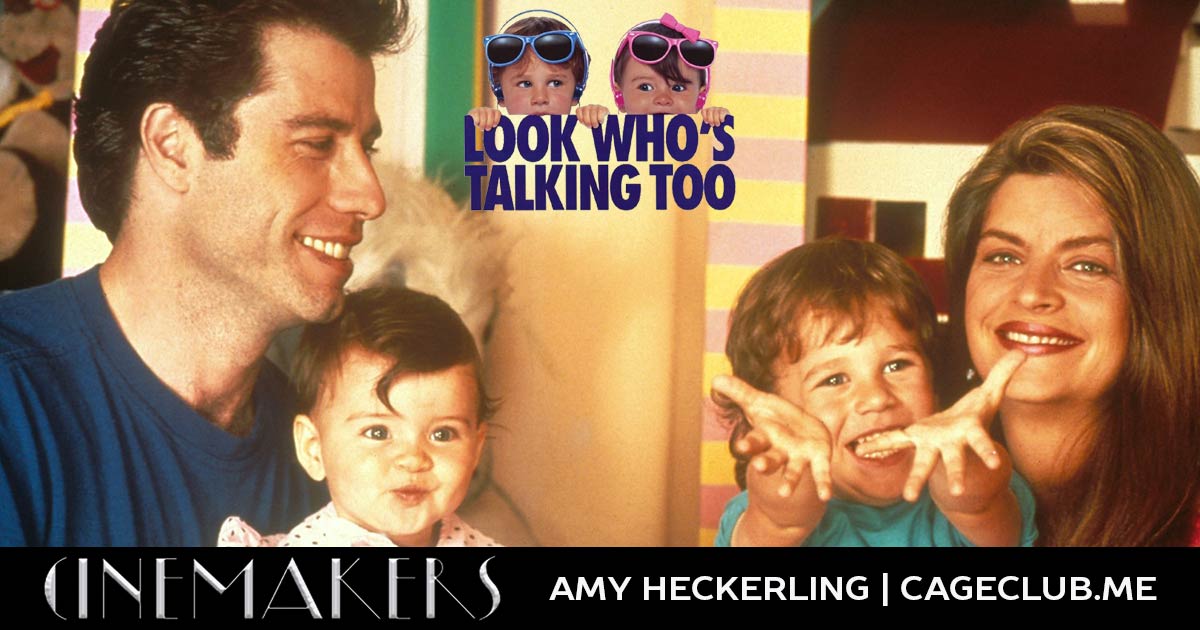 Look Who's Talking Too is the first of two sequels to the smash hit (and surprise delight) Look Who's Talking. But with Amy Heckerling feeling like she told the full story in the first one, where do we go from here? It turns out that the answer is a mixture of some new ideas, some retreads, and an overall darker tone than the first movie. The good news: the gang's all here, with John Travolta and Kirstie Alley and Bruce Willis all reprising their roles from the first one. The bad news: it doesn't feel like there's much of a reason for this movie to exist. In this episode, we talk about whether or not the movie is a worthy sequel, what jokes work (and what jokes didn't), and why this movie seems so intent on trying to kill its babies!
Can't get enough unusual talking things? Check out today's episode of Third Time's A Charm, where we talk about Look Who's Talking Now!
Visit our Patreon page at patreon.com/cageclub
Listen, Subscribe, and Rate Our Show:
Like Us on Facebook:
Follow Us on Twitter:
Follow Us on Instagram:
Follow Us on Letterboxd:
Explore and Say Hello: