2 Fast 2 Forever #219 – Fast & Furious Spy Racers: Homecoming (Season 6)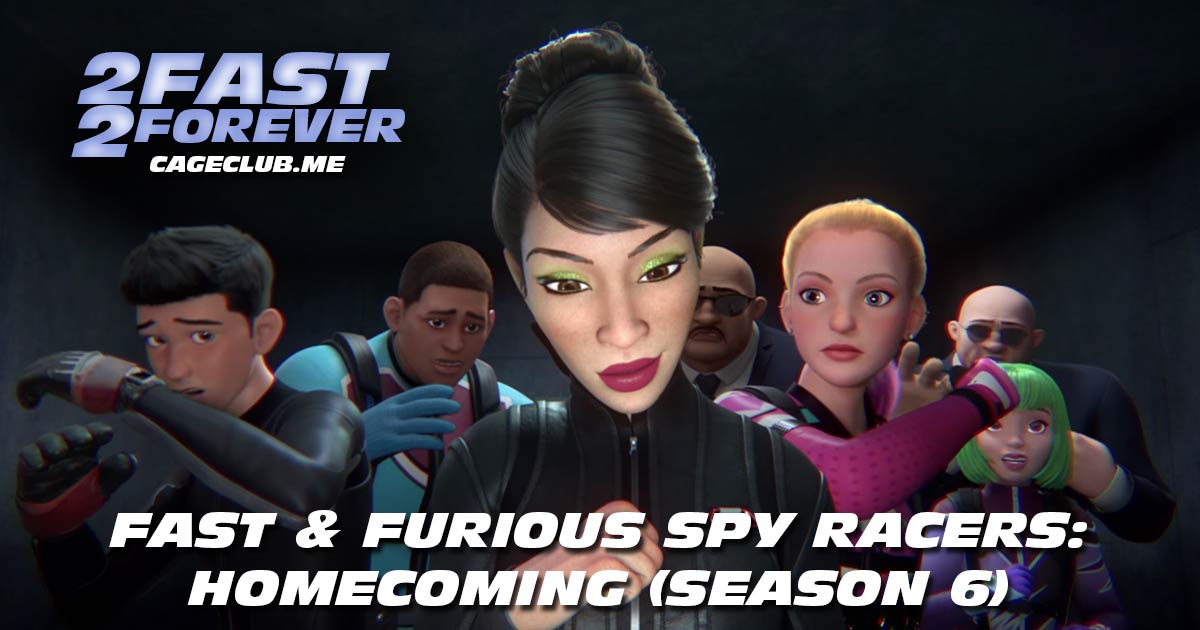 After six seasons (spanning just over two calendar years), we've finally reached the end of the Spy Racers road with Fast & Furious Spy Racers: Homecoming (Season 6). We welcomed in our Spy Racers correspondents, Kevo Risse and Nico Vasilo, to talk about our final thoughts on both this season and the show as a whole. We discuss flaws we uncovered only in its final season, share a genuinely sad farewell to characters we've grown to love, and talk about how its name and IP led it to higher highs and lower lows. We also wonder: what would Joe be like if he was small? What if Dom had always been a ghost? Why is Dom so much bigger than Tony? Also, Kevo shares his specific reason for feeling insane this season, we wonder if the toys are "fun enough to smash," and explain why we're so overly critical of the show (spoiler: it's out of love).
Visit our Patreon page at patreon.com/2fast2forever. Extra special shout-out to Ben Milliman, Jake Freer, Alex Elonen, Nick Burris, Brian Rodriguez (High School Slumber Party), Hayley Gerbes, Christian Larson, Michael McGahon, and Lane Middleton for joining at the "Interpol's Most Wanted" level or above!
Want to re-live past memories? Find all episodes from past laps here.
Intro music by Nico Vasilo. Interlude and outro music by Wes Hampton.


Listen, Subscribe, and Rate Our Show:
Like Us on Facebook:
Follow Us on Twitter:
Follow Us on Instagram:
Explore and Say Hello: