2 Fast 2 Forever #297 – Road to Paloma (2014)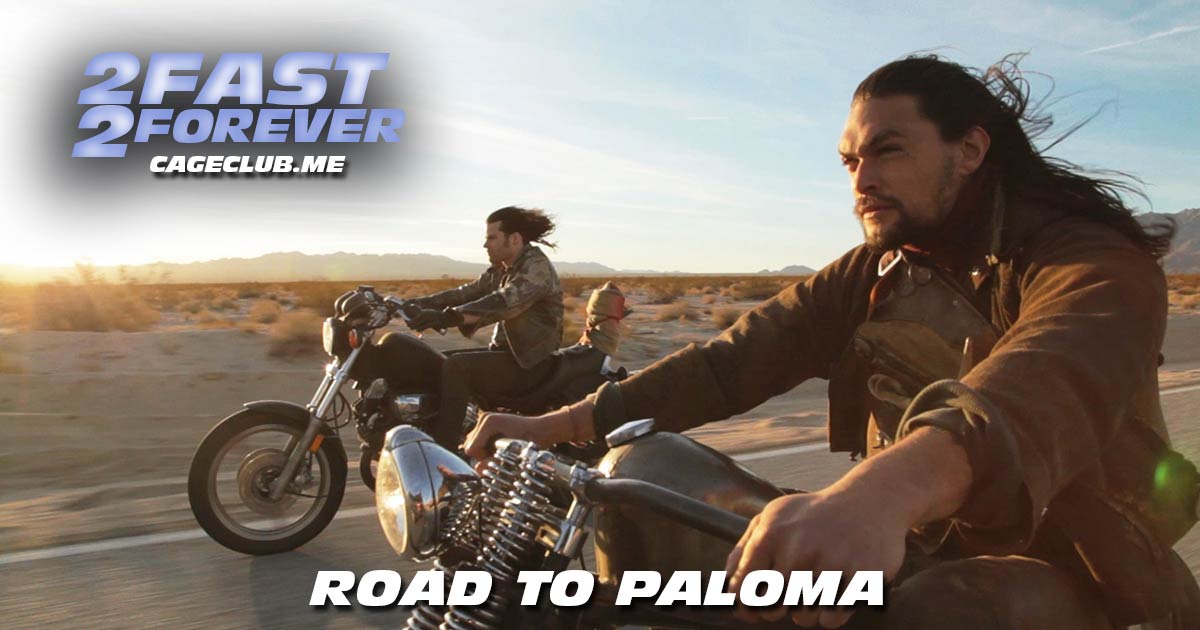 The road to Fast X continues (even though the movie is already here, shh) with the Jason Momoa-starring and directed (!) film Road to Paloma. After establishing our Fast X limbo, we talk about Momoa's history behind the camera and his sole goal in making this movie (which totally subverted our expectations). Joe notices a major Rocknection in Road to Paloma and connects with Cash, the movie's dirtbag. We talk about the movie's shocking (or, really, not so shocking) ending and our inability to distinguish between motorcycles.
Visit our Patreon page at patreon.com/2fast2forever. Extra special shout-out to Ben Milliman, Alex Elonen, Nick Burris, Brian Rodriguez (High School Slumber Party), Michael McGahon, Lane Middleton, Jason Rainey, Wes Hampton, Mike Gallier, Josh Buckley (Whole Lotta Wolves), and Michael Moser for joining at the "Interpol's Most Wanted" level or above!
Want to re-live past memories? Find all episodes from past laps here.
Intro music by Nico Vasilo. Interlude and outro music by Wes Hampton.
Listen, Subscribe, and Rate Our Show:
Like Us on Facebook:
Follow Us on Twitter:
Follow Us on Instagram:
Explore and Say Hello: