Hard to Believe #057 – Matt Murdock Goes to Confession: The Catholicism of "Daredevil" – with Matthew J. Cressler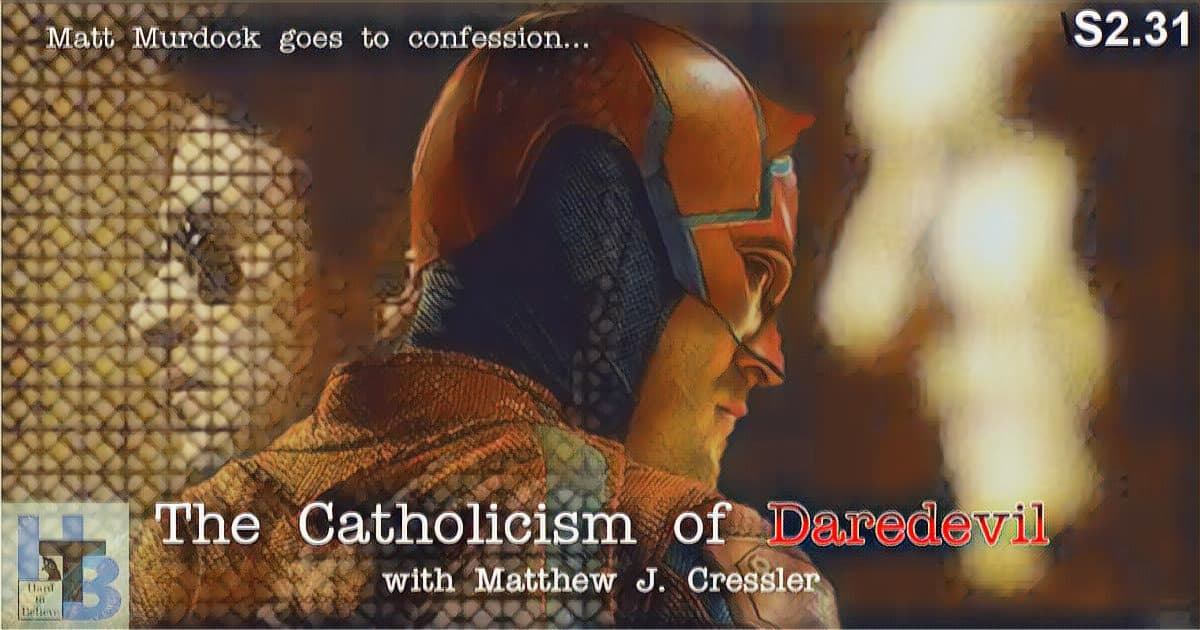 The Devil of Hell's Kitchen. The Man Without Fear. By day he is Matt Murdock, the blind lawyer, defender of the defenseless by day.  And by night he is the Daredevil, the noble protector of Manhattan's Hell's Kitchen neighborhood.
But while most superheroes have two identities – one secret, one public – Murdock has a third: he is a Catholic.
How, exactly, does Murdock's Catholicism define the his character? And, more importantly, what does the specific portrayal of Catholicism in Daredevil stories like Frank Miller's Born Again say about Catholicism more broadly?
Matthew J. Cressler has some thoughts on that topic. Cressler is an assistant professor of religious studies at the College of Charleston. His teaching and research areas include African American religions, Catholic studies, religion in America, and theory in the study of religion. He has written about the portrayal of religion, and especially Catholicism, in popular culture, notably in a recent piece about Midnight Mass for The Atlantic.
But he has a particular interest in the intersection of comics and religion, and he is currently working on an essay exploring Daredevil's portrayal of Catholic masculinity, which he was kind enough to let John take an early look at for the purposes of this episode.
You can find Matthew on Twitter @mjcressler.
Listen, Subscribe, and Rate Our Show:
Like Us on Facebook:
Follow Us on Twitter:
Follow Us on Instagram:
Say Hello: