Hard to Believe #069 – Ms. Marvel and the Muslim Superheroine – with Dr. Safiyya Hosein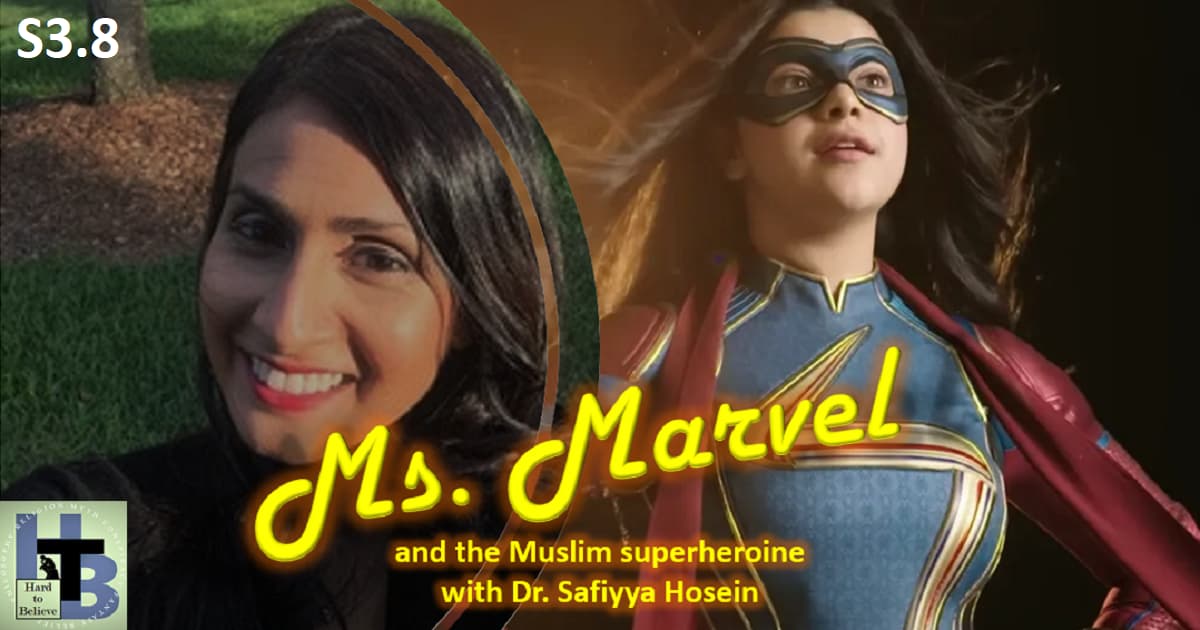 Ms. Marvel was reborn in the pages of Marvel comics almost a decade ago, when writers Sama Amanat, a Pakistani-American Muslim, and G. Willow Wilson, who converted to Islam in 2003, created Khamala Khan, a 16-year-old Pakastani-American from New Jersey who idolizes the previous Ms. Marvel, Carol Danvers,
Khan's portrayal has drawn plenty of accolades and criticisms for its portrayal of an American Muslim youth. And, in recent years, criticism of representation of Islam in western popular culture has become far more focused, especially in the two decades since 9/11. In general, however, mass media continues to reduce Muslims to a good Muslim/bad Muslim binary, lacking any real depth or nuance.
With Kamala's Ms. Marvel now joining the MCU with the Disney+ television adaptation of her story having just wrapped, John decided to ask Dr. Safiyya Hosein, who has written extensively about Kamala Khan and whose academic work covers the intersection of Islam, comics, and gender, among other things, to join him to talk about it.
Dr. Hosein is on Twitter @safibelle30
Listen, Subscribe, and Rate Our Show:
Like Us on Facebook:
Follow Us on Twitter:
Follow Us on Instagram:
Say Hello: