2 Fast 2 Forever #246 – The Fast and the Furious: Tokyo Drift (Lap 11)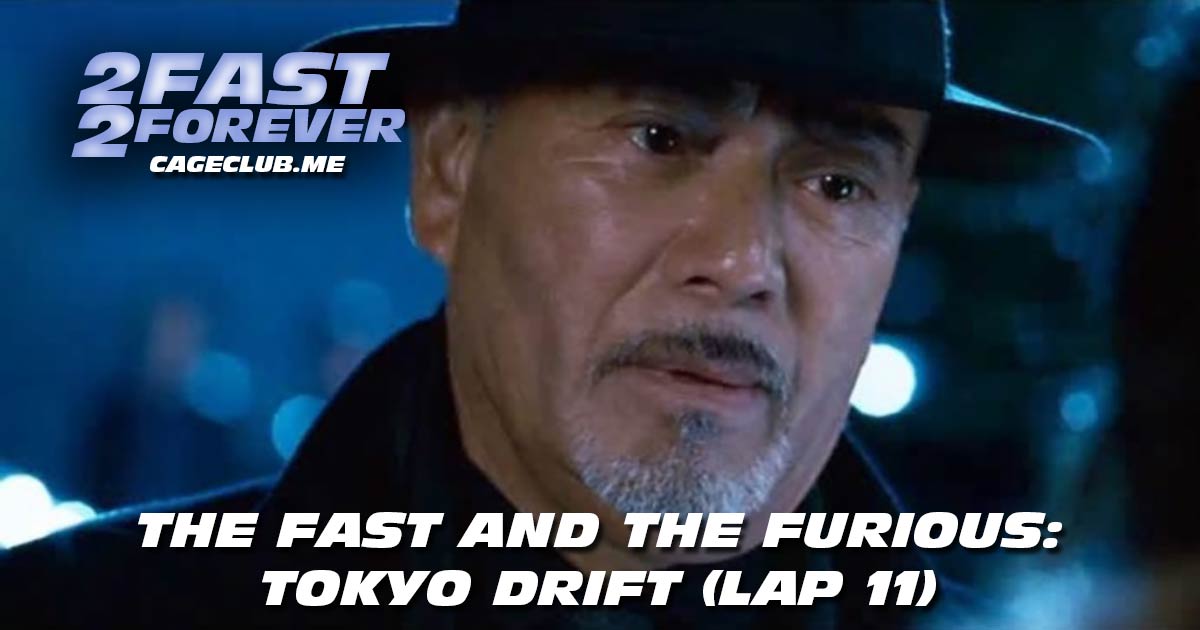 We're talking about Tokyo Drift (and just about every other movie and every actor and director) with Alex Jacobs! After a quick reminder to vote on the 2 Fast 2 Forever Hall of Fame (cageclub.me/bracket), we open mail that lets us know we get cars wrong a lot before running into a traffic jam on a boat in the 2 Fast 2 Furious Minute (20:55).
Then, Alex joins us to talk about Tokyo Drift, his favorite Fast and Furious movie (36:35). He talks about crafting the Drift Date sleepwave for Racer Trash, his main issue with where the franchise has gone (and the way to fix it), and a new plan to spread the Teriyaki Boyz gospel. We also talk about whether or not Fast & Furious is still an "underdog" at the box office, F&F inclusions in Racer Trash films, and an abundance of nail-based metaphors in Tokyo Drift. There's an exciting twist in the character game!
List of non-F&F things we talk about (because there are a lot): Justin Lin's Annapolis, JJ Abrams in pitch meetings, Star Trek, the Twilight franchise, Are You Afraid of the Dark?, Two-Lane Blacktop, Sunshine, Alex Garland, Jessie Buckley, David Cronenberg and Kristen Stewart and Robert Pattinson, Lightyear (for some reason), Watcher and V/H/S/94 and Chloe Okuno, terrible Blu-ray menus on Universal discs, and 90s point-and-click computer games.
Visit our Patreon page at patreon.com/2fast2forever. Extra special shout-out to Ben Milliman, Alex Elonen, Nick Burris, Brian Rodriguez (High School Slumber Party), Hayley Gerbes, Michael McGahon, and Lane Middleton for joining at the "Interpol's Most Wanted" level or above!
Want to re-live past memories? Find all episodes from past laps here.
Intro music by Nico Vasilo. Interlude and outro music by Wes Hampton.
Listen, Subscribe, and Rate Our Show:
Like Us on Facebook:
Follow Us on Twitter:
Follow Us on Instagram:
Explore and Say Hello: